Cisco to Break the 1-Gigabit Barrier on Enterprise WiFi Networks
The networking giant will introduce a 1G-bit access point in 2013 to accommodate the need for faster wireless enterprise networks, but competitors are expected to be close behind.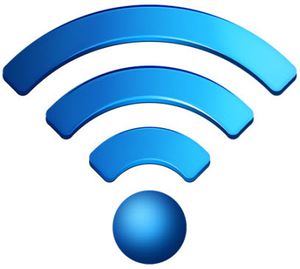 Cisco Systems says it will be the first networking vendor to deliver 1-gigabit-per-second speeds on enterprise wireless networks when it introduces an 802.11ac-based access point next year, but a few other things have to also happen before that actually means something.
The 802.11ac WiFi standard, currently under development by the Institute of Electrical and Electronics Engineers (IEEE) standards body, would be the successor to the predominant 802.11n standard today. Cisco officials said 802.11ac is needed to handle the growing number of devices seeking wireless access to corporate networks as the smartphones and tablet computers people are bringing to work lack an Ethernet jack to plug into the wired network.
They said Cisco will introduce an 802.11ac module in the first half of 2013 that can be plugged into an existing Cisco Aironet 3600 access point that runs on the 802.11n standard now, said Sujai Hajela, vice president and general manager of the wireless networking business unit at Cisco.
"It allows [customers] to upgrade and not have to go through the guesswork of, 'Should we upgrade to 802.11n or go with 802.11ac?' You can invest in 11n now and upgrade to 11ac with a new radio," Hajela said, referring to the module. "It's a way of future-proofing your network."
Wired networks already operate at 1G-bps speeds and are quickly accelerating to 10G, 40G and even 100G speeds, but Hajela said Cisco would be the first to break the 1G-bps barrier on a wireless local area network (WLAN).
However, a few other things have to happen before end users can actually experience 1G-bps speeds on their wireless networks, said Mike Spanbauer, principal analyst at Current Analysis, a research firm.
First, the 1G-bps speeds Cisco is touting are dependent upon a number of variables, including radio frequency (RF) interference, the kind of antenna used, the strength of the endpoint radio and other factors. Second, 11ac-capable access points won't mean much unless 11ac-enabled devices are there to connect to them. The smartphones, tablets and laptops currently shipping are still based on the 802.11n standard, although Spanbauer expects the endpoint devices will be on the market by the time the access points are.
And although Cisco may claim bragging rights as the first networking vendor to publicly declare a coming 1G-bps WLAN access point, Cisco's competitors—particularly Aruba Networks and Hewlett-Packard—may not be far behind, he said. All three vendors were placed in the "Leaders" quadrant in a June Magic Quadrant report from research firm Gartner profiling the top vendors in both the wired and wireless networking equipment markets.
"I think that every one of those vendors is very aggressively working on 11ac themselves," said Spanbauer.
"[HP] is working on our 802.11ac portfolio of access points," said Kevin Secino, a marketing manager within HP Networking, but emphasized that "our business objective is to be standards-compliant." Furthermore, he noted that the 802.11ac standard is still in development and may not be finalized until sometime in 2013 anyway.
HP's experience in wireless access points dates back to its acquisition of a company called Colubris in 2008, whose technology went into HP's ProCurve line of wireless devices. It entered into a joint venture with 3Com to sell a line of wireless devices called the H3C line, which was followed by HP's acquisition of 3Com in 2010.
While noting that competitors are expected to introduce 1G-bps access points in competition with Cisco, Current Analysis' Spanbauer lauded Cisco for enabling its existing Aeronet 3600 WLAN access point devices already shipping and installed to be easily upgraded to 802.11ac when the time comes.
"It's important to know that your wireless LAN vendor is going to be supporting and moving forward with the next specification," he said.
HP's Secino, meanwhile, said the company "has been very good in ensuring that customers' investments are protected."
---Original News Reading from eWeek
More Cisco News:
Cisco: Enterprise 802.11ac Sooner, Not Later
Cisco Debuts Linksys Smart Wi-Fi Routers-EA6500, the Linksys Universal Media Connector
Cisco's Wireless Unit Shifts Emphasis to "Mobility"
To be informed of the latest articles, subscribe: