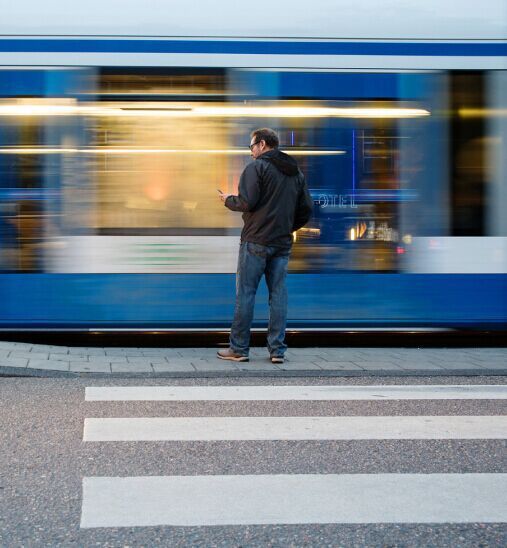 The MIG-2450 is a gateway specifically designed for transportation solutions in environments such as buses, trains and planes.
Now, Cisco is focusing on the Internet of Things and delivering more than a dozen new IoT-focused products and a handful of services for channel partners. IoT can do many things for industries.
The IoT is transforming the mass transportation industry. With smart, connected devices, transit companies can monitor hundreds of details about vehicles, tracks, environmental conditions, and much more. IoT technology can also help businesses deliver the value-add services passengers are beginning to expect, such as onboard Wi-Fi.
The challenge for today's transportation companies is to find secure, efficient ways to put this IoT technology to work. Connecting devices and endpoints across a complex, wide-ranging transportation network can take a lot of time and resources.
Cisco designed the Cisco Mobile IP Gateway 2450 to help simplify these tasks.
The MIG-2450 is a mobile connectivity gateway that delivers high availability communications between central offices, trackside operators, and transit vehicles by integrating GPS, Ethernet, Wi-Fi, and mobile broadband modems.
The MIG-2450 helps you comply with safety and interoperability regulations. It also gives you a way to collect and analyze data without the need for yet another piece of hardware to fit onboard a vehicle. And its modular design provides powerful connectivity for the services and applications that enhance the transportation experience for passengers and workers alike.
Benefits
• Automate and improve communication between the back office and transit vehicles.
• Boost efficiency and simplify decision making with visibility into vehicles, workers, and security system statuses.
• Enhance the user experience with new, value-added Wi-Fi services for passengers.
• Improve safety for passengers and employees with telematics, driver performance monitoring, and systems analytics applications.
• Reduce operational costs by automating systems management and streamlining PTC compliance for safety and speed enforcement.
Built for a Wide Range of Use Cases
The Cisco Mobile IP Gateway 2450 helps make your transportation operations more efficient, cleaner, and safer. And less costly to run.
With this critical component in your network infrastructure, you can:
• Provide high-performance passenger Wi-Fi
• Implement and manage onboard information systems
• Make transportation safer with wireless surveillance
• Comply more easily with safety and speed regulations
• Remotely monitor and manage mobile assets
• Monitor driver and vehicle performance in real time
• Run systems analytics applications
Offering Options for the Way You Do Business
The MIG-2450 delivers the following features:
• Hardened, scalable industrial system with a compact form factor, wide operating temperature range, fanless operation, and compliance with AAR Standard S-9401 and EN-50155
• Centralized management to allow operators to remotely monitor, control, and perform diagnostics
• Support for up to 4 Type-1 or 10 Type-2 interface cards for extensible connectivity
• Robust connectivity with support for quality of service (QoS), dynamic roaming, multilink load balancing and failover, and link monitoring
• Durable security through Internet Protocol Security (IPsec), Secure Shell (SSH), AES encryption, and datagram transport layer security (DTLS)
Info from http://www.cisco.com/c/dam/en/us/products/collateral/se/internet-of-things/at-a-glance-c45-735028.pdf
More new IoT-related products announced from Cisco (15 in total) include:
IE5000 purpose-built switch designed for manufacturing and cities.
IW3702 wireless access point for mass transit systems and city-wide wi-fi deployments.
IR 809 and IR 829 series of industrial routers with wi-fi and 4G/LTE connectivity for transportation organizations.
4G/LTE modules for CGR 1000 for utility companies, 5921 Embedded Services Routers for industrial networking in remote locations.
360° 5MP & 720p IP cameras for situational awareness. They're also outfitted with audio and digital sensors.
Physical security analytics applications that connect to the IP cameras.
Fog computing data services for the creation of policies that can monitor and then take action on data that flows through an IoT environment.
IoT Field Network Director for monitoring and customizing IoT network infrastructure.
Fog Director for centrally management apps that run at the network's edge.
More Related
Cisco's IoT Part-The Cisco 829 Industrial Integrated Services Routers
Cisco fleshed out its Internet of things system, and product line in early June this year.
IoT, the Internet of Things, is one of the most profound transitions in technology today.
The Cisco IoT System is a comprehensive set of technologies and products for enterprises to help accelerate the transition to an intelligent, IoT-based infrastructure. This broad portfolio of infrastructure technologies and products can enable customers to connect, manage, and control previously unconnected devices.
Gain deeper insights with analytics on IoT data. Better secure your physical and digital assets and data. And innovate by creating and deploying IoT applications from the cloud to the fog.
Cisco IoT System can enable industries such as manufacturing, energy, transportation, public safety, and smart cities to deploy and accelerate IoT solutions.
In San Francisco, an integrated, Internet of Things (IoT)-based network with parking, garage, and roadway sensors reduced parking search time by 43 percent. And parking citations dropped by 23 percent.
On the Aegean Motorway in Greece, IoT sensors deliver real-time traffic and weather information, speeding emergency response and improving safety and travel time.
The Internet of Things is driving efficiencies and innovation in industries ranging from energy and utilities to manufacturing, public safety, and transportation. But to realize the potential of IoT, you need reliable, high-quality, high-speed network connections to collect and transmit data from a multitude of deployed devices.
The Cisco industrial router portfolio includes a range of compact, ruggedized modular platforms on which you can build a highly secure, reliable, and scalable communications infrastructure. These products are certified to meet harsh environmental standards. They support a variety of communications interfaces, such as Ethernet, serial, fiber, cellular, WiFi, Wi-SUN RF mesh, and others.
Benefits
• Reduce downtime and maintain continuous access to applications, data, and content with highly reliable platforms
• Prioritize operational traffic from SCADA networks and allocate network bandwidth using advanced quality-of-service features
• Lower operational costs and simplify new device deployments with zero-touch provisioning; manage, monitor, and update devices remotely
• Improve security with cyber and physical networkwide security policies, secure VPNs, and stateful firewalls, and gain unparalleled visibility and control
• Improve application resilience by distributing intelligence across the network using Cisco IOx, an open, extensible environment for hosting applications
• Boost efficiency and better decision making by tracking and monitoring equipment, assets, workers, and important business system components
The Cisco Industrial Router Portfolio
The complete line of industrial routers include:
Cisco 1000 Series Connected Grid Routers: Rugged routers designed for harsh environments, like those found in the utilities industry. Ideal for integrating multiple applications, such as advanced metering infrastructure (AMI), distribution automation, distributed energy resources (DER), street lighting, and remote workforce automation, onto a single platform.
Cisco 2000 Series Connected Grid Routers: Highly secure, reliable routers for the energy and utilities industries positioned for SCADA monitoring for transmission and distribution.
Cisco ASR 903 Aggregation Services Routers: Full-featured, modular, small-footprint, and fully redundant aggregation platforms. They offer service flexibility and deliver Layer 2, IP, and Multiprotocol Label Switching (MPLS) transport for advanced Layer 2 VPN, Layer 3 VPN, and multicast services
Cisco 500 Series WPAN Industrial Routers: Wi-SUN RF Mesh ruggedized router provide unlicensed 915-MHz, ISM-band wireless personal-area network (WPAN) communications that enables IoT applications, including smart metering, distribution automation, street lighting, and remote supervisory control and data acquisition (SCADA) monitoring.
Cisco 809 Industrial Integrated Services Routers: Very compact cellular (3G and 4G/LTE) industrial routers for remote deployment in various industries. They enable reliable and secure cellular connectivity for remote asset monitoring and machine-to-machine (M2M) solutions such as distribution automation, pipeline monitoring, and roadside infrastructure monitoring
Cisco 819 Integrated Services Routers: Compact, hardened, form factor cellular (3G, WLAN, or 4G options) routers that allow businesses to deploy secure 3G WWAN services and applications, like ATMs, wireless kiosks, digital signage, and more.
Cisco 829 Industrial Integrated Services Routers: Highly ruggedized compact cellular (3G and 4G LTE with GPS and dual SIM) and WLAN (2.4/5GHz) industrial routers supporting for scalable, reliable, and secure management of fleet vehicles and mass transit applications.
Cisco 910 Industrial Router: Highly adaptable routers that you can easily integrate with third-party solutions to deliver smart city applications, such as environmental monitoring, smart parking, smart metering, and more.
Capabilities for Rugged, Industrial Settings
We designed the Cisco industrial routers to withstand harsh operating environments and to offer high-speed connectivity with the scale to handle thousands of devices. Key features include:
Design for industrial applications, including extended environmental, shock, vibration, and surge ratings; a complete set of power input options; convection cooling; and DIN rail, 19-inch rack or wall mounting.
Advanced security such as Dynamic Multipoint VPN, stateful firewall, and access control lists to provide multi-layered security architecture across different places in the network.
Diverse modular interfaces (Ethernet, T1/E1, 3G and 4G LTE cellular, asynch/synch, serial, and others) to interface and backhaul for different existing infrastructures.
Advanced quality-of-service (QoS) capabilities to support mission-critical communications, such as substation communications or SCADA.
Cisco IOx, an open, extensible environment for hosting applications at the network edge for distributed intelligence.
Easy and user-friendly deployment, setup, operation, and management using network management tools such as IoT Field Network Director and Industrial Operations Kit.
Reference from http://www.cisco.com/c/dam/en/us/products/collateral/routers/809-industrial-router/at-a-glance-c45-735008.pdf
More Related Topics of Cisco Industrial Routers
Cisco's IoT Part-The Cisco 829 Industrial Integrated Services Routers
Why Upgrade to the New Cisco 860VAE ISRs?
Cisco 890 Series ISR Info Update 2015