Why Attend Mobile Asia Expo (MAE ) 2013?
Mobile is connecting the world in a dramatic and breath-taking fashion. It bridges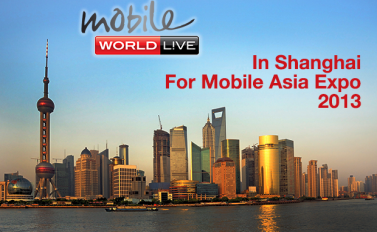 generations, builds communities, ignites ideas and tears down the barriers which separate us. Mobile Asia Expo will accelerate this effect by showcasing the mobile trends and solutions that will transform our lives today and tomorrow. Join us in Connecting the Future!
Mobile Asia Expo 2013 will include:
A world-class Expo, showcasing cutting-edge technology, demonstrations, products, devices and apps to mobile professionals and mobile-passionate consumers
A thought-leadership Conference for senior mobile professionals, featuring visionary keynotes and panel discussions and world-class networking opportunities
App Planet, where app developers can learn and expand their knowledge of the popular mobile app marketplace
New for 2013, the Mobile Asia Expo exhibition will feature the Connected City. The Connected City will demonstrate the current reality and future vision of 'the connected life' through a real city street in the heart of Mobile Asia Expo, creating an engaging, visionary, and "connected" experience.
New for 2013
Featuring something for everyone who has an interest in the mobile industry, Mobile Asia Expo 2013 will include many new event offerings:
Showcasing 'Smart City'–Explore the ways that mobile technology is enabling cities to become more efficient through cutting-edge demonstrations from international exhibitors
More networking opportunities–Connect with the C-level leaders in the Asian mobile industry through a range of unique networking opportunities
My MAE online networking platform–Reach out to new contacts and set up meetings using our exclusive, dual language social networking tool
Doing business in China–Learn about buying and selling your products and services as well as finding the right partner within the Chinese market
Training opportunities–Participate in formalized mobile industry business trainings geared toward director & manager level employees
Even more Innovation Lab presenters–Hear from exhibitors, sponsors or partners on emerging technologies and new products or services in the very successful Innovation Lab
Who Will Attend?
Mobile Asia Expo will feature something for everyone who has an interest in the mobile industry. Expected attendees include:
B2B Mobile Professionals

looking for outstanding networking opportunities with senior industry leaders and discussing emerging industry trends

Industry professionals

looking to further their mobile knowledge and discover new products and technologies

Mobile Consumers

interested in the latest in mobile technology and devices

Retail Buyers

seeking new products and glimpsing the future of mobile

App Developers

interested in learning the newest developments from the largest platforms
Why Attend?
The conference and exhibition programmes in the inaugural GSMA Mobile Asia Expo were attended by more than 15,500 visitors from 81 markets, attracting executives from mobile operators, software companies, device makers, equipment providers and internet companies, as well as government delegations.
While there are many benefits of attending and being part of the Mobile Asia Expo 2013, our event has continued to grow and evolve around some fundamental values:
Bringing Together the Mobile Ecosystem: Mobile has become part and partial of our daily lives today. GSMA brings together mobile operators and different players in the mobile ecosystem in this annual mobile-focused occasion where mobile innovations, ideas and business deals are being fostered and accelerated.
Where the World meets Chinese and Asian Audiences: This is an international event where prestigious international exhibitors, partners, speakers and press are invited to bring mobile innovations, products and services in front of the prospective industry audience in this rapidly growing market of China and pan-Asia.
Inheriting Professional Quality of Mobile World Congress: Backed up by the professional team behind the industry-renowned Mobile World Congress, Mobile Asia Expo is going to drive a first-class conference and exhibition experience in the state-of-art facilities of Shanghai New International Exhibition Centre.
Bringing 'Consumer Experience' to the Exhibition Floor: Different from the traditional tradeshow setting, Mobile Asia Expo brings 'Consumer Experience' in the exhibition floor design and provides opportunities for both trade and consumers to experience the forefront of new mobile technologies in an unconventional setting.
More Related Info and Topics of MAE you can visit:
http://www.cisco.com/web/CN/solutions/sp/mae/index_en.html and http://www.mobileasiaexpo.com/
More Cisco News and Reviews:
Cisco's Exhibition of MWC 2013: Bringing Hybrid Wireless Networking Products
WMC2012: Cisco Bridges Wi-Fi, Cellular Net
Internet of Everything, SDN Hot Topics in Cisco Partner Summit 2013
To be informed of the latest articles, subscribe: