The New Cisco 900 Series ISRs Overview
February 14 2019 , Written by Cisco & Cisco Router, Network Switch Published on #Cisco & Cisco Network, #Cisco Routers, #Cisco News, #IT, #Networking
Cisco 900 Series ISRs, Cisco's newest SOHO Router, is the best Enterprise-class routing for small and home offices.
The new Cisco 900 Series Integrated Services Routers (ISRs) combine WAN, comprehensive security, and cellular connectivity in a compact, fanless platform.
The routers are designed to provide enterprise-class security and connectivity for small to medium-sized businesses.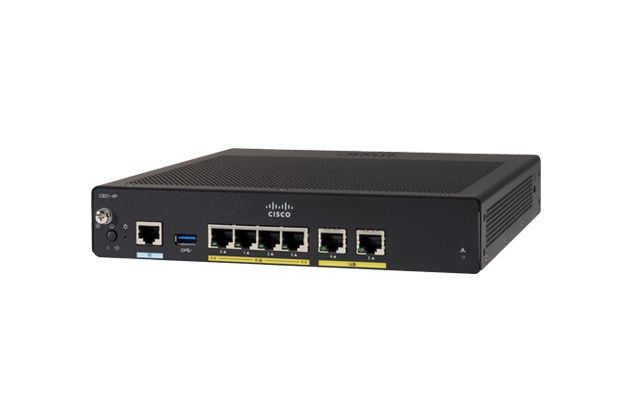 The 900 Series ISRs come with a 4-port managed switch, providing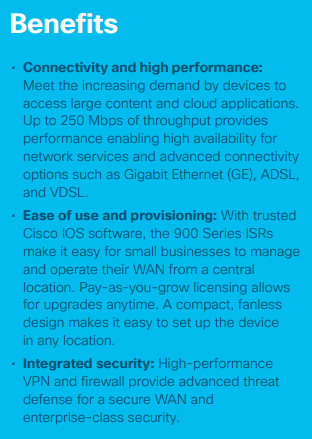 LAN ports to connect multiple devices and up to 250 Mbps of VPN throughput for high performance. These small yet powerful fixed-configuration routers provide secure broadband, Metro Ethernet, and DSL connectivity. The routers deliver integrated security and threat defense, protecting networks from both known and new Internet vulnerabilities and attacks.
The 900 Series offers easy management and provisioning capabilities through Cisco Configuration Professional Express, Cisco DNA Center and Cisco IOS® Software, with full visibility into and control of network configurations and applications.
The 900 Series ISRs contains various models with four switch ports and up to 250-Mbps VPN throughput.
Cisco 900 Series ISR Models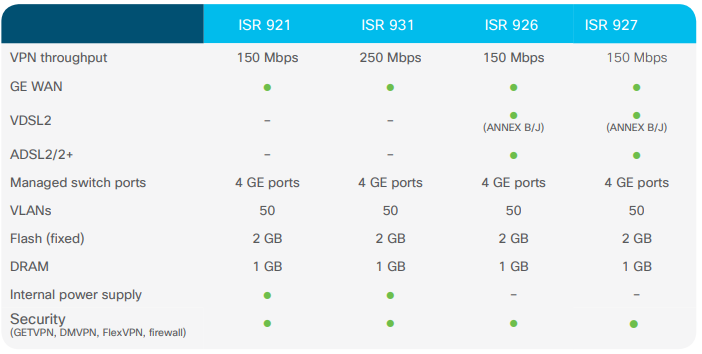 Learn more:
The New Cisco's SOHO Routers-ISR 900
The Cisco 900 Series ISR Migration
More info from https://www.cisco.com/c/dam/en/us/products/collateral/routers/900-series-integrated-services-routers-isr/at-a-glance-c45-741785.pdf
More New Cisco ISR Router Topics:
Migrate to ISR 4000 Series Now
ISR4221/K9 and C1111-8P Replace the Hot Cisco 1941 and 1921 Routers
Cisco 4200 Series/ISR 4221-A Router Built for SMB Networking
To be informed of the latest articles, subscribe: