Cisco's Nexus Switching Portfolio to Transform Your Data Centre
The data centre is the heart of the network, delivering business agility and promoting IT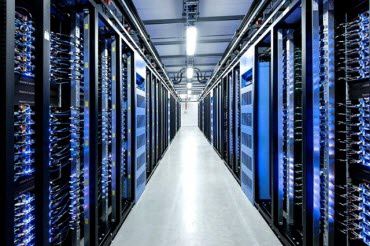 transformation. As your business evolves and you look towards new technologies and applications to grow, the data centre switching architecture that underpins the delivery of enterprise-wide applications and services must provide the scalability, convergence, and intelligence that will enable your company to thrive.
The Cisco Nexus family of data centre switches, part of Cisco's Unified Fabric, provides you with industry leading products and innovations that enable you to transform your data centre through key capabilities that create a simpler, smarter, more scalable and resilient network.
Delivering Architectural Flexibility and Choice
Data centre functionality, space, and architectures can differ from business to business and even from location to location. The Cisco Nexus family of data centre switches provides a comprehensive product portfolio that can be deployed at the aggregation, core, top of rack, middle, or end of row and as an embedded virtual switch integrated into your server hypervisor. By delivering a flexible architecture we address the requirements of various designs, cabling, and environmental requirements.
The Power of Cisco NX-OS Software Innovations
Cisco NX-OS software, a proven, purpose-built data centre operating system, provides you with an intelligent and scalable network operating system that offers continuous availability and sets the standard for mission-critical environments. Cisco NX-OS software delivers exceptional operational flexibility through a single operating system that is also used on the Cisco MDS 9000 family of storage switches and the Cisco UCS 6100 Series Fabric Interconnects of the Cisco Unified Computing System for consistent operations across physical, virtualized, and converged environments. This allows you to implement a single operating system across network, storage, and compute infrastructures, thus simplifying data center operations, resulting in a positive effect on operational costs.
More about "Transform your data centre with Cisco's Nexus switching portfolio" you can read PDF file at
http://www.cisco.com/en/US/solutions/collateral/ns224/ns945/cisco_nexus_series_solution_brief.pdf
More about Cisco IOS:
To be informed of the latest articles, subscribe: