Posts with #cisco wireless - cisco wireless ap tag
The Cisco Aironet 1130AG Series Access Point is an IEEE 802.11a/b/g fixed-configuration, dual-band access point. Built in to the access point are two radios, each with diversity antennas that provide omnidirectional coverage. The Cisco Aironet 1130G Series Access Point provides single-band 802.11g wireless connectivity. Both series are designed for wireless LAN coverage in offices and similar RF environments.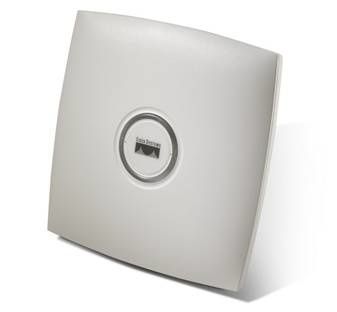 Product Overview
Cisco Aironet 1130AG Series IEEE 802.11a/b/g access points provide high-capacity, high security, enterprise-class features in an unobtrusive, office-class design, delivering WLAN access with the lowest total cost of ownership. With high-performing dual IEEE 802.11a and 802.11g radios, the Cisco Aironet 1130AG Series provides a combined capacity of up to 108 Mbps to meet the needs of growing WLANs. Hardware-assisted Advanced Encryption Standard (AES) or temporal key integrity protocol (TKIP) encryption provides uncompromised support for interoperable IEEE 802.11i, Wi-Fi Protected Access 2 (WPA2) or WPA security. The Cisco Aironet 1130AG Series uses radio and network management features for simplified deployment, along with built-in omnidirectional antennas that provide robust and predictable WLAN coverage for offices and similar RF environments. The competitively priced Cisco Aironet 1130AG Series is ready to install and easy to manage, reducing the cost of deployment and ongoing maintenance.
The Cisco Aironet 1130AG Series is available in two versions: unified or autonomous. Unified access points operate with the Lightweight Access Point Protocol (LWAPP) and work in conjunction with Cisco wireless LAN controllers and the Cisco Wireless Control System (WCS). When configured with LWAPP, the Cisco Aironet 1130AG Series can automatically detect the best-available Cisco wireless LAN controller and download appropriate policies and configuration information with no manual intervention. Autonomous access points are based on Cisco IOS Software and may optionally operate with the Cisco Works Wireless LAN Solution Engine (WLSE).
Autonomous access points, along with the Cisco Works WLSE, deliver a core set of features and may be field-upgraded to take advantage of the full benefits of the Cisco Unified Wireless Network as requirements evolve.
The Cisco Aironet 1130AG Series delivers optimal value for offices and similar environments. Built-in antennas provide omnidirectional coverage specifically designed for today's open workspaces. A multipurpose mounting bracket easily secures Cisco Aironet 1130AG Series access points to ceilings and walls. With an unobtrusive design, Cisco Aironet 1130AG Series access points are aesthetically pleasing and blend into their environments. For maximum concealment, the access point may be placed above ceilings or suspended ceilings. The UL 2043 rating of the Cisco Aironet 1130AG Series allows the access point to be placed above ceilings in plenum areas regulated by municipal fire codes. Offered at a competitive price, and optimized for easy installation and operation, the Cisco Aironet 1130AG Series helps organizations attain a lower total cost of ownership.
Applications
In offices and similarly open environments, Cisco Aironet 1130AG Series access points may be installed on the ceiling to provide users with continuous coverage as they roam throughout a facility. In school buildings and similar facilities, the access points may be installed on the ceiling of each room and hallway to provide users with full coverage and high network availability. In areas where a ceiling installation may not be practical such as retail hotspots or similar small facilities, the access points can be mounted simply and securely on walls for complete coverage with minimal installation cost.
Award-Winning Security
The Cisco Aironet 1130AG Series has achieved National Institute of Standards and Technology (NIST) FIPS 140-2 level 2 validation and is in process for Information Assurance validation under the National Information Assurance Partnership (NIAP) Common Criteria program. The Cisco Aironet 1130AG Series supports 802.11i, Wi-Fi Protected Access (WPA), WPA2, and numerous Extensible Authentication Protocol (EAP) types. WPA and WPA2 are the Wi-Fi Alliance certifications for interoperable, standards-based WLAN security. These certifications support IEEE
802.1X for user-based authentication, Temporal Key Integrity Protocol (TKIP) for WPA encryption, and Advanced Encryption Standard (AES) for WPA2 encryption. These certifications help to ensure interoperability between Wi-Fi-certified WLAN devices from different manufacturers.
The Cisco Aironet 1130AG Series hardware-accelerated AES encryption supports enterprise class, government-grade secure encryption over the WLAN without compromising performance. IEEE 802.1X authentication helps to ensure that only authorized users are allowed on the network. Backward compatibility and support for WPA client devices running TKIP, the RC4 encryption algorithm, is also supported by the Cisco Aironet 1130AG Series.
Cisco Aironet 1130AG Series Access Points operating with LWAPP support Cisco Unified Intrusion Detection System/Intrusion Prevention System (IDS/IPS), a software feature that is part of the Cisco Self-Defending Network and is the industry's first integrated wired and wireless security solution. Cisco Unified IDS/IPS takes a comprehensive approach to security—at the wireless edge, wired edge, WAN edge, and through the data center. When an associated client sends malicious traffic through the Cisco Unified Wireless Network, a Cisco wired IDS device detects the attack and sends shun requests to Cisco wireless LAN controllers, which will then disassociate the client device.
Autonomous or unified Cisco Aironet 1130AG Series Access Points support management frame protection for the authentication of 802.11 management frames by the wireless network infrastructure. This allows the network to detect spoofed frames from access points or malicious users impersonating infrastructure access points. If an access point detects a malicious attack, an incident will be generated by the access point and reports will be gathered on the Cisco wireless LAN controller, Cisco WCS, or Cisco Works WLSE.
Conclusion
The Cisco Aironet 1130AG Series provides the ideal enterprise access point for offices and similar environments. With two high-performance radios, these access points provide simultaneous support for the 802.11a and 802.11g standards, offering 108 Mbps of capacity for your growing WLAN. Incorporating AES encryption in hardware, the Cisco Aironet 1130AG Series complies with the 802.11i security standard and is WPA2-certified, helping to assure that your network employs the strongest security available while maintaining interoperability with products from other manufacturers. Additional design features, including diversity antennas with omnidirectional coverage and an unobtrusive form factor, along with an attractive price, provide low total cost of ownership.
For office environments, the Cisco Aironet 1130AG Series is a cost-compelling solution for a high capacity, high-security, enterprise-class WLAN.
NOTE: Cisco Aironet 1130AG and Aironet 1130G Series
More Related info of Aironet 1130AG Series' Features, Benefits and Specs you can visit PDF file of Cisco Aironet 1130AG Series IEEE 802.11A/B/G Access Point
LANs, Local Area Networks, and WANs, Wide Area Networks, were designed to allow computers to communicate with each other to share files and information. As network requirements have continued to grow, with video becoming an extremely popular medium to transmit across a network, so too have the sophistication and speed of LAN and WAN technologies. However, both are different in their operation therefore consideration needs to be paid to different factors that help to decide if either of these are going to be used.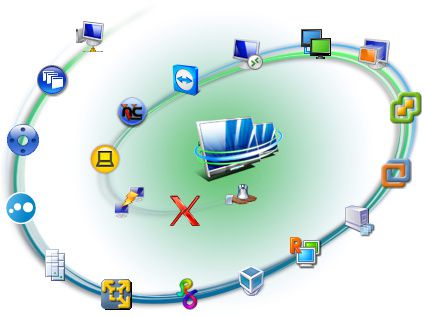 Geographical coverage
A LAN (Local Area Network) covers a small area such as a University campus, a business premises, or even as small as a home network. A WAN (Wide Area Network) covers a much larger geographical scope such as a British country or an American state. WANS are simply LANS connected together using specialised WAN hardware and WAN technologies.
Connectivity
To create a LAN, workstations and printers are connected to a switch using Ethernet cables. The switch uses algorithms to detect and store details of the devices connected to the switch uses this information to channel data packets out of the correct switch port. The cables used to connect the workstations to switches can be coaxial, copper or fibre. There is a steady increase in the uptake of fibre optic for LAN connectivity. Computer accessories such as printers can be shared by workstations in the same LAN but not on other LANs. Each LAN in a WAN therefore will need a separate set of hardware resources.
A WAN is an interconnected system of LANS, therefore the WAN link is between each LAN. To create a WAN, therefore, extra hardware such as a router is needed along with a communications link, which is provided by communication service provider. A router is needed to route packets, delivered to the router by a switch, out of a network segment or LAN. The communications link is used as a carrier of these data packets to the destined LAN. The communication links used to connect two WAN points together are either a single point to point Leased Line connection or as part of shared entities packet-switching or circuit-switching.
However, an alternative to these cable based connections for LAN is Wifi, whilst an alternative for WAN cable technologies is Wimax. Both are wireless based technologies. Wireless LANs, particularly in home networks, are peer to peer. Wireless switches and routers can be used to connect Wireless
Network speed
The network speed, the speed of which data packets are transported, is faster for a LAN than for a WAN. A LAN's maximum speed can reach up to ten gigabytes per second. A one hundred gigabyte LAN is also in the making. WAN spends depend on the type of WAN service being used but will never be as fast as Ethernet LANs because the sole aim of a WAN is to transfer data between one LAN to another. There is, therefore, not an urgent need for WANs to be extremely fast unlike communication requirements within a LAN.
The speed of a wireless LAN depends very much on the wireless LAN standard that is being used, same goes for Wireless WANs.
Expansion
To add another workstation or printer to the LAN all that's needed is just a Network Interface Card. The Ethernet cable is attached to the Network Interface Card to the port on a switch. The switch automatically picks up the address of the new workstation, therefore requiring no configuration
Extending a WAN to include another LAN can involve purchasing another router if present routers have no spare serial ports, with the ports requiring configuration and testing to recognise the new LAN connection. An extra communications link also needs to be hired from the service provider. Additionally, extra investment into powerful receivers and transmitters is required if the new LAN connection is of a distance of hundreds of miles as such length can leave the connection susceptible to attenuation and noise.
Cost
Because of the simplicity of configuration and adding workstations to a LAN, and the hardware requirements are therefore much lower to set up a LAN, the cost of a LAN setup is much less than the cost of a WAN setup. Routing, employed by WANs, is also more expensive than LAN switching.
LANs and WANs are different technologies that are used for different purposes. Therefore businesses need to perform in-depth network and data requirements as well as various cost analysis procedures to determine if they require a LAN or a WAN. If a business has a single building, then a LAN would suffice. If they have several premises across a country then it is likely that a WAN is required if they intend on transmitting data between different LANs.
More Related: Two Types of Networks: LANs and WANs