cisco switches - cisco firewall
And so it begins. After a bleak summer that included 6,500 job cuts, Cisco Systems (CSCO) is working hard to raise its voice and rally partners. Channel Chief Edison Peres has issued a video blog to crystallize the company's partner strategy. Andrew Sage, Cisco's VP, Partner Led, is set to provide strategy updates soon. And CEO John Chambers (pictured) recently rallied the Cisco sales force to further support partners. All of the chatter includes Cisco executives talking about the "Next Cisco." But has the Next Cisco really arrived?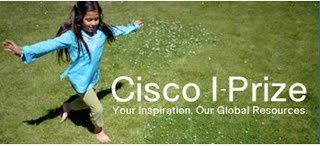 In the video blog, Peres reinforces the fact that 80 percent of sales involve partners:
As expected, Cisco has also simplified its messaging. Instead of focusing on roughly 50 markets, Cisco is zeroing in on five opportunities:
Core (routing and switching)/Cisco Routers & Cisco Switches

Collaboration

Data center/virtualization

Video

Architectures for business transformation
Some folks on Wall Street are embracing Cisco's streamlined focus. Auriga USA, an institutional broker, predicts that Cisco can grow faster than rivals over the next years while taking market share from Hewlett-Packard and Juniper Networks, according to Tech Trader Daily,
Still, let's not forget that Cisco stumbled badly only a few months ago. First, the company essentially said "all is well" during Cisco Partner Summit (Feb. 28-March 3, 2011). But by April, Chambers conceded that Cisco had lost its focus. Cisco soon killed the Flip video camera. And by August 2011, Cisco cut roughly 6,500 positions.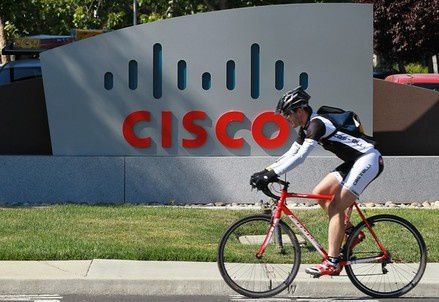 But here's where things get extra interesting. Sometime around the time Cisco started layoffs, Wall Street began to think that Cisco was in better shape than some of its rivals. And more recently, Hewlett-Packard's decision to potentially sell or spin-off its PC division may have triggered some distractions within the halls of HP… potentially helping Cisco to gain some ground in the server market (though servers are not part of HP's potential PC spin-off plan).
Yes, Cisco still has massive market share in switching and routing. And folks like Peres and Sage have the channel's respect. But here's one remaining riddle: How exactly does Sage's role differ from Peres's role? The VAR Guy expects to gain more answers and insights within the next few days…
With a Cisco Unified IP Phone, you can help your business benefit from the productivity-building capabilities of next-generation communications and collaboration, which now includes Multimedia Video and Voice Communication. These industry-leading IP endpoints are designed to maximize network powered communications and collaboration.
Take full advantage of converged voice and data networks while retaining the convenience and user-friendliness you expect from a business phone. Cisco Unified IP Phones can help improve productivity by meeting the needs of users throughout your organization. Advanced media endpoints in this innovative suite of Cisco Unified IP Phones enhance the end-user experience.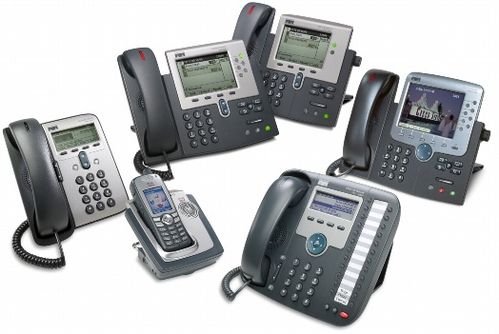 Cisco IP Phone provides a comprehensive portfolio of wired and wireless IP handsets from basic lobby phones up to video enabled touch screen executive models. Models with the Cisco proprietary protocols are designed for deployment with a Cisco call processing server such as Callmanager or a Callmanager Express router. Phones with the SIP protocol can be configured to work with open source systems supporting the SIP protocol.
Have you used a Cisco IP Phone? Are you clear about Cisco IP Phones VOIP? Which one is the most popular Cisco IP Phone? What does Cisco Unified IP Phone bring to you? What benefit do you get from Cisco IP Phone? If these questions you can answer quickly? Congratulations, you en joy what Cisco IP Phones take for you…
To get know about some hot Cisco IP Phone types
Cisco Unified IP Phone 7900 Series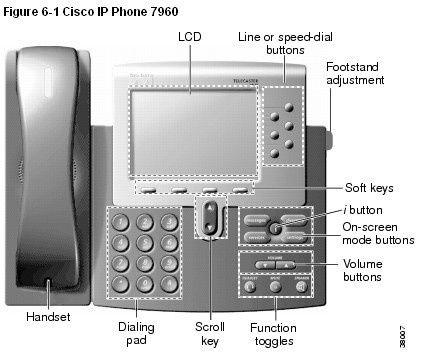 Come equipped with expanded memory to support graphics-intensive applications and value-added services.
Power options, including a choice of PoE, Cisco Inline Power, or local power through an optional power adaptor.
High-resolution colour displays, touch screen functions, and Gigabit Ethernet switch ports for fast communications access.
Support for the Cisco Unified Video Advantage and VT Camera III application for video communications.
Tips: The exact Cisco IP Unified IP Phone 7900 series, including CP-7911G, CP-7911G-CH1, CP-7906G, CP-7931G, CP-7937G, etc. The key features of Cisco IP Phone 7900 series you can visit routerswitch.com.
Cisco Unified IP Phone 8900 Series
Large, backlit, vibrant high-resolution fully-adjustable color display enhances user experience with easy viewing.
Delivers rich multimedia communications and advanced features in a design that is both user- and eco-friendly.
The phones support the optional Cisco Unified Video Advantage and VT Camera III application for video communications.
High-definition voice (HD voice) provides superior audio performance with HD voice headset, handset, and speaker support.
Cisco Unified IP Phone 9900 Series
Portfolio of advanced collaborative media endpoints.
Ideal for knowledge professionals, administrative staff, managers and executive offices.
Includes Bluetooth, USB integration, higher-resolution colour displays, high-def voice (HD voice) and interactive business video support on all models with touch screen access and Wi-Fi integration on selected models.
Interactive, high-performance business video accelerates decision making.