Why We Need IPv6? IPv6 VS IPv4
Which of the following is a reason why IPv6 has been developed?
a. IPv4 addresses are not secure. / b. IPv4 addresses are running out. / c. Dynamic address allocation is desired. / d. Mobile IP networking is needed.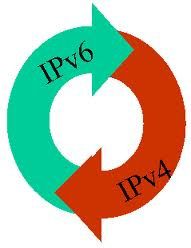 What version of IOS do I need to run on a Cisco 3550 and 3560 to support IPv6?
Which routers are IPv6 enabled? Can anybody suggest me any IPv6 enabled routers?
Have you ever come to similar problems? With more netizen and faster development of internet, mobile internet, more and more people require a better enjoyment of surfing on the net and a higher internet security, we usually like to compare IPv4 with IPv6, often ask others that what IPv6 will bring to us?...
IPv6, a version of the Internet Protocol (IP), is designed to succeed Internet Protocol version 4 (IPv4). The Internet's growth has created a need for more addresses than IPv4 is capable of. IPv6 allows for vastly more numerical addresses, but switching from IPv4 to IPv6 may be a difficult process.
Comparison to IPv4
Pv6 specifies a new packet format, designed to minimize packet header processing by routers.
Advantages comparing to IPv4
Larger address space: The most important feature of IPv6 is a much larger address space than in IPv4. The length of an IPv6 address is 128 bits, but 32 bits in IPv4.
Multicasting: Multicasting (the transmission of a packet to multiple destinations in a single send operation) is part of the base specification in IPv6. In IPv4 this is an optional although commonly implemented feature.
Stateless address auto configuration (SLAAC): The packet header in IPv6 is simpler than that used in IPv4. IPv6 routers do not perform fragmentation…
Mobility: IPv6 routers may also support network mobility which allows entire subnets to move to a new router connection point without renumbering.
More advantages…such as options extensibility, jumbo grams.
More notes: IOS Software Release 12.2(44) SE for Catalyst and Blade Switches 30xx Series
To be informed of the latest articles, subscribe: