What Hardware Vendor IPv6 Support
There are many tested IPv6 networks deployed across the world. For actual deployment, however, all the companies need to ensure that the vendors who support companies' network have the requisite IPv6 enhancements.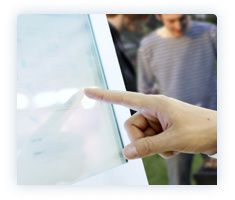 There are two categories of IPv6 enhancements. The first is the set that supports the packet forwarding (more commonly referred to as routing) process and the other set comprises enhancements that support the computing or host infrastructure.
IPv6 enhancements of the first category include larger address formats (the ones that affect the routing table size and structure), better routing protocols such as Open Shortest First Protocol (OSPF) and Routing Information Protocol (RIP), and good support for optional extension headers (which streamline the packet forwarding process) such as the Routing Header. And, the second category of enhancements comprises enhancements to the Domain Name System (DNS), the Stateless Auto-configuration (plug and play) process, upgraded Security, and updates to the Application Programming Interfaces (APIs).
Keeping these requisite enhancements in mind, let us now discuss what kind of support ten of the premier networking vendors are equipped to provide:
Apple Computer
The open source, UNIX-based OS X operating system from Apple Computer allows for advanced BSD networking and has a TCP/IP stack and advanced sockets. Versions 10.2 and later of this operating system provide good support for IPv6.
Cisco Systems
As this vendor has been actively involved in the development of IPv6, it provides very good support for IPv6. In fact, the vendors support for IPv6 can be observed in all its products. Further, the documentation of IOS 12 has extensive details of the IPv6 features, such as Automatic and Configured tunneling, BGP extensions for IPv6, MTU Path Discovery, Neighbor Discovery, updated routing protocols, and Stateless Auto-configuration, supported in each platform.
Hewlett-Packard
The new HP-UX11i provides support for several IPv6 features such as automatic and configured tunnels, advanced and basic sockets application programming interfaces (APIs), IPv4/IPv6 dual stack protocols, Path Maximum Transmission Unit (PMTU) Discovery, and Stateless Auto-configuration. The new HP-UX11i runs over Infiniband, FDDI, and Ethernet links.
Hitachi
The GR2000 carrier-class gigabit routers from Hitachi provide IPv6 at forwarding rates of a maximum of 26 Mpps and maximum line rates of 2.4 Gbps. The custom Application Specific Integrated Circuits (ASICs) of this system have a dual stack IPv4/IPv6 architecture and support packet filtering, IPv6 over IPv4 and IPv4 over IPv6 tunneling, and Stateless Auto-configuration among other IPv6 features.
IBM
Since the release of the IPv6-enabled AIX system in1997, IBM has shown support for IPv6 and has continually added IPv6 support to its products, such as DB2 for Windows v9.1, Unix, and Linux.
Linux
The IPv6 protocols for Linux are developed by a volunteer-run collaborative effort referred to as the Universal Playground for IPv6 (USAGI). This project was undertaken to remove the bugs in Linux implementations that made it difficult for a Linux-based system to conform to the IPv6 specifications.
Microsoft
Naturally, when all vendors are providing support for IPv6, Microsoft cannot be far behind. Most of the new versions of the Windows operating system, including Windows Vista, Windows Server Code, Windows Server 2003, and Windows CE .NET have built-in IPv6 enhancements and facilitate an orderly transition from IPv4 to IPv6.
Nortel Networks
Nortel Networks is working towards providing IPv6 support since the 1990s. The most recent generation of Nortels Ethernet Routing Switch 8600 offers wire speed and terabit performance. Nortel products also provide other IPv6 enhancements such as IPv6 Multicast, IPv4 to IPv6 Tunneling, Neighbor Discovery, and Stateless Auto-configuration.
Novell
The IP on NetWare that comes with NetWare 6.5 uses IPv6 as the native transport protocol on its server platform. The IPv6 features supported by Novell include Automatic and Configured tunneling, Basic Socket Interface Extensions, Neighbor Discovery, Stateless Address Auto-configuration, and Transmission Mechanisms for hosts and routers. Please note that with Novell, IPv6 works as an add-on component to the existing TCP/IP protocol stack.
Sun Microsystems
The Solaris 10 operating system by Sun Microsystems offers support for important IPv6 programming interfaces and specifications. It offers the advantage of Internet Key Exchange (IKE), which lets systems connect by using authentication and encryption, and integrated IP Security (IPsec). This vendor also facilitates dual stack tunneling, such as IPv6 over IPv4 and vice versa. For more details on the IPv6 support provided by a specific vendor, visit the IPv6 section on the vendor website or refer to system documentation specific to the vendor.
More Networking Tips:
To be informed of the latest articles, subscribe: