Virtual Private Clouds Offer Customers SLA Security
As public cloud SLAs take heat from analysts, some enterprises say virtual private clouds offer the right mix of cloud agility and managed services reliability.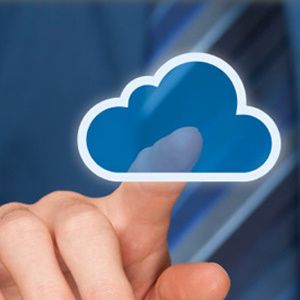 A virtual private cloud (VPC) offers on-demand Infrastructure as a Service (IaaS) external to a customer's data center, but it runs on a dedicated infrastructure, rather than a multi-tenant infrastructure. It is usually connected to each customer using a virtual private network (VPN) or another direct network connection, rather than the public Internet.
As such, a virtual private cloud can offer higher service-level agreements (SLAs) than public clouds, contracting for up to 100% uptime in some cases.
Finding the SLA that's Just Right
Some purists might consider this managed hosting rather than cloud computing, but these distinctions aren't relevant to customers such as Taylor Erickson, vice president of IT at Lanx Inc., a company that specializes in spinal care and surgical products in Bloomfield, Colo.
Lanx moved its SAP application and Active Directory to a virtual private cloud hosted by Virtustream Inc., last fall. Virtustream's xStream virtual private cloud gives the company a five-nines (99.999%) uptime SLA. Penalties start at 99.949% uptime, and were negotiated by Lanx with the help of an analyst firm to review the contract, Erickson said.
With the choice between Virtustream's xStream VPC and a public cloud provider Erickson declined to name, the virtual private cloud SLA was just one of the reasons the company chose Virtustream.
In fact, enterprise managed hosting providers such as ViaWest and Hosting.com tend to offer 100% uptime SLAs , but Virtustream's demonstrated expertise at hosting SAP appealed to Lanx, as did Virtustream's cost, which can be as low as half that of such services.
And 99.999% uptime was still more than the company might have been able to provide on its own. For example, a week after the company's migration, an air conditioning unit in Lanx's building failed, and the server room temperature soared to 98 degrees.
"But our mission-critical SAP was up and going because we'd migrated to a cloud provider," Erickson said.
Virtual Private Cloud a Happy Medium between Public and Private Cloud
Other users say public cloud, which tends to be the lowest-cost and most elastic of all service types, has undeniable appeal, but that using it requires very careful planning.
We're all used to pushing a hoster over a barrel to get what we want. We get that, but they custom configure the environment just for us and they sign us up for a three-year commitment.
---James Staten, analyst with Forrester Research
"You can never take [public cloud] off the table," said Dave Robbins, senior vice president and CIO of Ellie Mae, maker of an electronic loan origination platform and based in Pleasanton, Calif. "But if you're going to do it, what's your architecture and strategy to do it?"
Just carving out public cloud IaaS space without respect for regional diversity or how to get an ecosystem in place to exploit application delivery can be very low cost, but it's very low value as well, according to Robbins.
"It's a more complicated picture than most people think through," he said. "You have to look at the entire architecture."
In the meantime, Ellie Mae has found a happy medium in a Tier 3 Inc., virtual private cloud, tied in to an on-premise FlexPod environment that uses Cloupia, now owned by Cisco Systems Inc.
Space on Tier 3's infrastructure was used by the company last year as it migrated from an older infrastructure to the new one built on FlexPods, and simultaneously launched new products and services. Some production applications ran in Tier 3 as this process took place, and the company also uses Tier 3's VPC for QA and test systems.
VPCs Bridge a Disconnect between Public Cloud SLAs and Enterprise Expectations
Some SLAs are cryptic, but what's really more of a problem is the typical enterprise customer's disconnect in expectation from what they normally get from hosting providers and managed service providers and what they're going to get from public cloud, said James Staten, analyst with Forrester Research.
"We're all used to pushing a hoster over a barrel to get what we want. We get that, but they custom configure the environment just for us and they sign us up for a three-year commitment," he said.
Customers pursuing public cloud services tend not to want to be locked in to such commitments, and in some cases using a standardized service is going to be preferable to one custom-managed for the user, Staten said. But in these cases, the SLA is going to be lower.
Article written by Beth Pariseau from
http://searchcloudcomputing.techtarget.com/news/2240176544/Virtual-private-clouds-offer-customers-SLA-security
More Related Networking News and Tips:
How to Use Cisco IP SLA to Manipulate Route Forwarding Decisions?
How to Configure Cisco IP SLA?
CCNP SWITCH 642-813 Guide: Configuring IP SLA
Cisco to Acquire Israeli Mobile Startup Intucell for $475 Million
To be informed of the latest articles, subscribe: