Should Cisco Merge with Dell?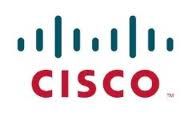 Cisco has unleashed a world of hurt on its shareholders, masquerading as a consumer company that sells Flip phones, Umi telepresence, and Linksys routers. There's nothing wrong with selling gadgets to consumers. Apple does it brilliantly, and profitably. But Cisco isn't Apple.
In a sense, Apple might be a place where Cisco can find comfort in its time of trouble. People forget how screwed up Apple was in the 90s. The fact that Apple turned it around can provide a ray of hope to Cisco shareholders and the company's beleaguered CEO, John Chambers. If Chambers can keep his job.
Server and PC marker Dell has also had its share of problems in recent years – accounting scandals, poor sales execution, and exploding products – but of late, it has been on the upswing. It has had some success building custom servers for hyper scale data centers. It bought its way into the storage racket proper instead of just reselling other companies' kit (LSI and EMC, mainly). And it moved into services with its Perot Systems acquisition.
The rub is that Dell's

networking business is no more real than its storage business used to be. It is merely rebranding kit from Brocade and others. Until Dell fixes that, it will not be a credible infrastructure stack player.
Meanwhile, Cisco has done a remarkable job building a server business out of nothing with its "California" Unified Computing System blade and rack servers – and with a fair amount of actual engineering – but it is not a profitable volume manufacturer any more than IBM was. Big Blue couldn't cut it in printers, memory, disk drives, and PCs, and Cisco is having trouble with anything other than core switches and routers.
One could argue that Cisco should not have entered the server market at all, but that is an over-simplified view. No doubt, the move into servers has not only annoyed Cisco's former partners in the server business, but compelled them to start selling their own networking products, either rebadged (from Brocade, Juniper, or Blade Network Technologies) or built with the help of ODMs (Sun and now Oracle does this, and so does Dell).
More about Cisco Switching Business
What is hurting Cisco's switching business? Mellanox, Juniper, Brocade, Extreme Networks, Arista Networks, and IBM can make faster and lower-cost top-of-rack switches, and there are cheaper alternatives to Cisco's end-of-row plain-vanilla Catalyst 6000 and converged Nexus 7000 switches.
Chambers (Cisco's CEO) may believe that the price/performance of the Nexus 7000 compared to earlier Catalyst products is what is driving Cisco's switching biz down. But it is probably more accurate to say that Cisco's prices are too high relative to the competition.
Even though competitors shared a certain market, Cisco is still proud of its core offer and service. Every CISCO user knows that what Cisco attract him to choose it.

Related: Cisco owns a large number of popular Cisco switches among enterprise users. To serve enterprise better, Cisco instantly improve its service and networking solution. Now, let's check some star Cisco switches: Cisco 2960, Cisco 3560, Cisco 3750, and Cisco 4500…which type you prefer to?
To be informed of the latest articles, subscribe: