Short Review: Cisco Catalyst 2960-S vs. 2960-X Series Switches
Cisco Catalyst 2960-X series debut at Cisco Partner Summit this year. Cisco announced that the Cisco 2960-X series is the greenest catalyst access switch, as well as the next generation of the world's most widely deployed access switches.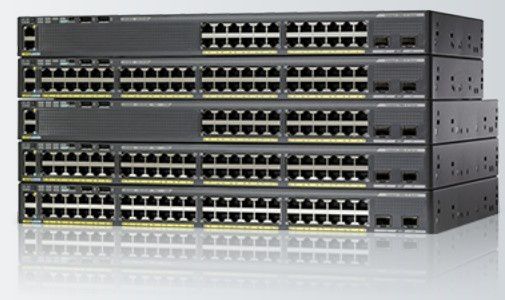 These switches also provide Layer 3 routing capability, application-aware intelligence, and double the scale. They are the greenest Cisco Catalyst access switches ever. These switches are built to reduce total cost of ownership.
Compared with Cisco 2960-S series, what's the New features of Cisco Catalyst 2960-X Series Switches? Like the 2960-S Series, Catalyst 2960-X Series is line-rate no blocking switches with the following added features:
●Dual-core CPU at 600 MHz
●Cisco FlexStack-Plus stacking
80 Gbps bandwidth
8-member stack
●Dual-FRU power supply with integrated fan (2960-XR only)
●NetFlow-Lite on all downlink and uplink ports
●Switch Hibernation mode integrated with Cisco Energ yWise
●Energy-Efficient Ethernet (EEE) downlink ports
●Signed Cisco IOS Software images
●Layer 3 features with IP Lite feature set (2960-XR only)
●24 port fan less model with 2 SFP and 210/100/1000BT uplinks
More Related Cisco Catalyst Switch Reviews:
Cisco Catalyst 2960-X Series Switches Debut at Cisco Partner Summit
Cisco Catalyst 2960-X and Catalyst 2960-XR Review
Cisco to Unveil New Catalyst Access Switch to Converge Wired&Wireless Networking
Share this post
To be informed of the latest articles, subscribe: