Password Reset for a Cisco Router.
How do I reset the password on my Cisco router? I bought a Cisco 1700 router from an auction, but there is a password. How can I reset the router to original factory specifications?
Sky sagem wireless router reset password? I just got this sky wireless router second hand and it has a password set on it. i tried to press the reset button at the back but it does not do any thing, it still comes as a password is set.
How to reset password on dlink wireless router? I have a dlink wireless router model number DIR 825 . It works good but I am trying to access internet on my ipod and the password i have set is incorrect , this also happened when i tried to access internet on my laptop. When i first set up my ps3 i dont recall having to put a password in but this was when i first got the router. How do i reset the router password or find out what the password is AND if i reset the password or reset my router will my ps3 have to be reconnected or will it stay?
How to reset password on a router? I recently acquired a linksys router (used) and need to know how to reset the password so that I can use it. Also, is there any way to modify a router to be useful as a cell/wifi blocker, or as a signal booster?
...
----From Yahoo Answers
To reset password on a Cisco/D-link/Linksys/Netgear router is a very common problem among people who want a secure network environment for surfing on the internet. If you are confused with the complicated procedure to reset or change the password on a router, or if you are trying to configure a Cisco router, but a password is blocking you from enable mode, don't worry, just do the steps as follows, password reset on a router is no longer upset to everyone.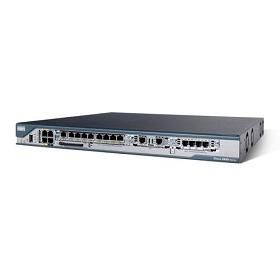 First, be informed that what you need:
• Cisco Router
• Computer
• Internet Connection
• Blue Serial Cable
Guide for You to Reset Password on a Cisco Router:
1. Download a program called Putty from the first resource site below.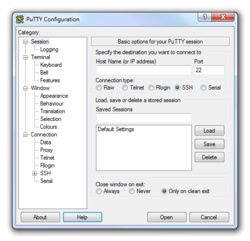 PuTTy is a terminal emulator application which can act as a client for the SSH, Telnet, rlogin, and raw TCP computing protocols (PuTTy on Wikipedia).http://en.wikipedia.org/wiki/PuTTY
2. Connect one end of the blue serial cable to the Cisco Router and the other to your computer. Open up the Putty program on your computer and select the radio button next to "serial" on the right-hand side of the start window. Click on the "Open" button in the bottom right-hand corner of the Putty start window to open the terminal.
3. Power the Cisco Router on. As soon as the router begins loading in the green and black Putty terminal window, press the "Ctrl" and "Break" keys simultaneously until its going into rommon mode.
4. Once in rommon mode, you have to change the configuration register number to make the router boot from a blank configuration file. For the 2800 series Cisco Routers, the command "confreq 0x2142", changing the register number to 2142, worked. Search on cisco.com for information on your particular Cisco Router Series.
5. Type the restart command in rommon mode, which is "reset". This will boot the router up again. When it is finished, you should be able to type "en" to get into enable mode without a password.

6. Once you change the running-config in RAM and save it to the startup-config in NVRAM, remember to change the configuration register number back to its default (usually 0x2102). This is important if you change anything on the running-config. ---by Gabe
Easy six steps help you finish resetting password on a Cisco router. Easy instruction, easy to follow.
To be informed of the latest articles, subscribe: