Mobility Without Complexity: Four Tips to Prepare Your LAN for 802.11n
Businesses have long recognized the benefits of wireless networking: flexible network connectivity, improved productivity, and lowered cabling costs. As the demand for reliable and predicable wireless support for time-sensitive applications (such as video streaming and real-time collaboration) has risen, many organizations have made the decision to deploy 802.11n to meet their higher performance requirements. Successful deployment and operation of a 802.11n wireless network depends heavily on the wired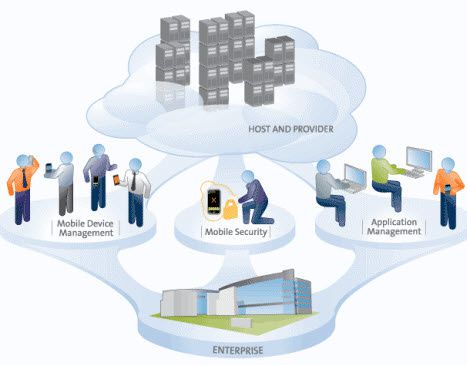 LAN that supports it. To take full advantage of the performance enhancements and scalability offered by 802.11n, the four easy-to-follow suggestions below can help to simplify deployment of a 802.11n wireless network on your wired LAN to maximize network efficiency.
1. Prepare for growth.
Bandwidth provisioning: The main driver to deploying an 802.11n network is to take advantage of the increased bandwidth it provides for multimedia applications. The lower speeds of an 802.11a/g wireless network resulted in unreliable and undesirable consequences for bandwidth-intensive voice and video applications. Now, with the improved performance in 802.11n, and enhanced reliability, it is possible for your wireless LAN to function as predictably as a wired LAN.
To utilize the full potential of 802.11n, sufficient bandwidth must be provisioned in the wired LAN to support the increased traffic demands. A 1:1 ratio of 1Gbps port per 802.11n access point is a safe rule; less obvious is how to properly provision the uplink ports.
10GE uplinks provide the bandwidth necessary to backhaul traffic generated by multiple access points or other bandwidth-intensive devices supported by a single PoE switch. 10GE uplinks provide a reliable and predictable response to the 802.11n wireless LAN demands. 10GE provides the support necessary to decrease latency in time-sensitive applications.
If you are not ready to make the move to 10GE, you can use the existing 1Gpbs uplinks.
However, it is important to be aware of traffic demands on the switch to avoid excessive network disruption. As your network needs grow, a 10GE uplink is recommended.
Cisco solution: The Cisco Catalyst 3750-E Series Switches with StackWise Plus are an enterprise-class line of stackable wiring closet switches that facilitates the deployment of secure converged applications while maximizing investment protection for evolving network and application requirements. Combining 10/100/1000 and Power over Ethernet (PoE) configurations with 10 Gigabit Ethernet uplinks, the Cisco Catalyst 3750-E enhances worker productivity by enabling applications such as IP telephony, wireless, and video.
The Cisco TwinGig Converter Module supports the multistep approach to deploying 802.11n by providing a flexible way to easily deploy 10GE without network disruption. The converter module allows for 1G to be used until traffic demands on the network demand a 10Gig uplink.
This converter module is supported in the Cisco Catalyst 3750-E PoE switches and allows for easy 10GE deployment as the 802.11n bandwidth demand increases.
2. Eliminate complexity and lower costs.
Power over Ethernet (PoE): The benefits of wireless networking are increased productivity and decreased complexity and cost. An integral part of this equation is the ability to provide power through PoE switches. By providing the delivery of power over the existing LAN Ethernet cabling to the connected devices, PoE removes the need for costly and complicated electrical upgrades and reduces labor costs associated with deployment.
For example, electrical outlets are not usually placed in hard-to-reach areas. Wireless access points, in contrast, are typically placed in ceilings to maximize wireless coverage. By simply using the existing LAN conduit, which is typically run inside walls and over ceilings, a wireless access point can be powered where electricity was previously not available. By eliminating the restriction of placing access points only where power outlets are available, a more flexible and reliable wireless network can be realized. The end results are maximum wireless network coverage and availability for the end users.
The benefits of PoE switches do not stop there. Deployment of a PoE switch provides the benefit of being able to control the APs in the plenum (the space between the structural ceiling and a drop-down ceiling) and power off (and on) wireless access points from the switch or WLAN controller.
Power management: After PoE switches are enabled on the LAN, power management of the switches and connected devices can be as simple as setting the automatic thermostat in your home. The Cisco Catalyst PoE switches support Cisco EnergyWise, an advanced green IT technology that allows businesses to measure their power usage and create policies to reduce power consumption when the network is not in use, such as turning off power to "sleeping" devices, such as voice-over-IP (VoIP) phones and printers, during hours when the business is closed.
The Cisco Catalyst PoE switches and Cisco Aironet products are designed to work in concert in providing power-optimized solutions. The Cisco Aironet 1140 Access Point supports Cisco Wireless Control System (WCS) adaptive power management, which allows businesses to schedule when the access point radios are available.
Maintaining the predictability and reliability of an 802.11n network is having device features that perform as configured. Many 802.11n devices have power demands that exceed the 802.3af standard. A frequent, undesirable tradeoff is disabling features when the device is starting to approach the limits of the 802.3af PoE standard. The Cisco Aironet 1140 Access Point works within the 802.3af power specification without compromise to performance, feature set, or power usage.
By coupling the power management capabilities of the Cisco Catalyst PoE switches and the Aironet access points, you can set policies to schedule power usage according to your business needs. And, through careful planning, you can deploy a wired and wireless network solution that provides a simple way to significantly save on overall business operating expenses.
3. Automate devices.
Automate switch deployment: Cisco Catalyst switches support many ease of use features.
To simplify switch deployment and minimize chance for error, the Cisco 3750E offers DHCP AutoInstall. This allows the switch to automatically receive its IP address upon initialization and, once the IP address has been obtained, automatically download the appropriate configuration file.
By automating the deployment process, the AutoInstall feature allows multiple switches to be deployed easily and uniformly, without the risk of administrator input error.
Simplify moves, adds, and changes: The dynamic nature of a wireless network demands real-time responsiveness in the wired LAN. The network should be able to adjust to changes in the network with minimal interference. Cisco's Auto Smartports significantly decrease deployment time and increase accuracy and consistency by automatically detecting devices connected to its ports. Cisco Catalyst switches use Auto Smartports macros to apply precreated, common switch port configuration scripts and, through automation, lower administrative costs and network response time.
Set network policies: To maximize the benefit of an 802.11n converged environment, it is important to balance resources and address the possibility of resource contention throughout the LAN. Automated network services, such as auto-QoS, allow for easy configuration of traffic prioritization in order to reliably deliver data to time-sensitive applications.
Grant secure user access: Security is another area where creating policies is vital to simplifying wireless deployment. Cisco Identity-Based Networking Services (IBNS) are an integrated solution that combines the management of authentication, access control, and user policies to secure network connectivity and resources. It also provides an account of user activities to provide visibility and safeguard the network. By providing centralized policy-based management for network security policies, the need to manually configure user rights on a perport basis is removed, and overall network administration is greatly simplified, thus decreasing cost and potential for downtime.
4. Protect your investment.
802.11n is a new technology that is experiencing high early adoption rates, and the implementation of its deployment needs to be done in a well-thought-out and prudent manner.
Intelligent networks are built with a strategic vision to keep them at maximum efficiency and top performance. To make sure your business has done the best to protect its upgrade to an 802.11n network, here are a few quick questions you should ask:
● Is my wired network ready to support the demands of an 802.11n wireless network?
● Can I easily upgrade the performance of my LAN switches without network disruption?
● Using 802.3af-compliant PoE switches, can my 802.11n wireless access point perform at full performance and security without any feature constraints?
● Can my switch vendor guarantee interoperability between my PoE switch and my 802.11n wireless access point?
● Do my switches and wireless access points collaborate to help me manage my business operational costs and lower my environmental effects?
Why Cisco?
By creating high-performance network infrastructures and continuing to lead industry innovations, Cisco has created reliable and responsive environments that accelerate the deployment of applications and services over a single network.
Cisco wired and wireless solutions allow for businesses to use their network more efficiently and more effectively through reliability and consistency. Cisco's end-to-end solutions reduce complexity and lower complexity, resulting in lower administrative costs.
Additionally, rigorous interoperability and performance testing is done between Cisco devices to guarantee maximum results. There is no interoperability guesswork. The Cisco Catalyst PoE switches and the Cisco Aironet 1140 provide the performance, power, and security needed to support the demands of an 802.11n wireless network.
Cisco understands that as early adopters of the 802.11n wireless network, businesses are making the decision to lead rather than follow. By driving standards forward, helping customers plan for the future, and enabling network excellence, Cisco is committed to its customers' success.
Note: Cisco has more than 200 offices worldwide. Addresses, phone numbers, and fax numbers are listed on the Cisco website at www.cisco.com/go/offices
More Cisco News, Reviews and Tutorials you can visit: http://blog.router-switch.com/
To be informed of the latest articles, subscribe: