How to Make Serial Cable to Connect PC to CTS-PHD1080P4XS1 A.k.A. Sangam Camera?
January 16 2014 , Written by Cisco & Cisco Router, Network Switch Published on #Cisco Modules - Cisco Cables - Cisco Memory
Sometimes it is required to investigate camera problems by connecting a serial cable from a DB9 PC/MAC serial port to the RJ45 camera connector. This article describes the pinouts used on the camera RJ45 and pinouts used on DB9 PC/MAC side so people can make their own cable.
DB 9 pin layout
A PC/MAC with a normal DB9 serial connector presenting itself as a DTE is shown in the picture below.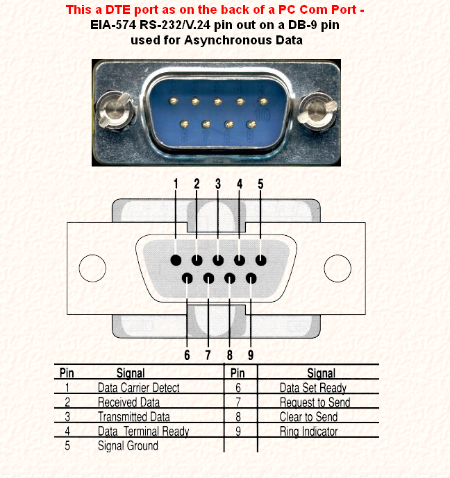 Camera RJ45 pinout
The camera RJ45 pinout can be found in this PDF file. Copy of the layout is below. It shows the normal cable we use to hookup camera to the codec. The DB9 side of the connector is standard DTE presentation. The RJ45 side is non-standard.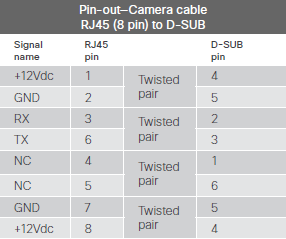 How to make your own cable?
Using above information we can build our own cable using RJ45 to DB9 connector wired as follows:
RJ 45 DB 9
========================================================
7 GND GND 5
6 TX RX 2
3 RX TX 3
Reference from https://supportforums.cisco.com/docs/DOC-27285
More Topics Related to Cisco Console Cable:
How to Create a Console Cable & Make a Console Connection?
Ethernet Crossover Cable vs Ethernet LAN Cable
Cisco Console Cables, Popular Types You Used
To be informed of the latest articles, subscribe: