Greenpeace: Who is the Coolest IT Companies?
The latest Cool IT Leaderboard ranks 21 IT companies on their clean energy leadership potential.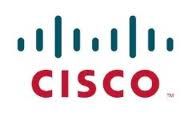 Internet search giant Google grabbed the top spot in the latest edition of Cool IT Leaderboard released by Greenpeace.
The fifth edition of Cool IT Leaderboard ranked 21 IT companies on their clean energy leadership potential, willingness to embrace clean energy solutions and potential to influence energy decisions.
These IT companies were ranked independently and scored against a score card using a method that that measured technology, energy consumption and political advocacy.
Google topped the table to score 53 out of 100, and is way ahead on climate solutions and energy impacts, due to its disclosure of its energy footprint, and for providing its impressively detailed mitigation plan for achieving emissions reductions.
Cisco was second with a score of 49 while Ericsson and Fujitsu scored 48 each.
Wipro, HCL and TCS were the three Indian IT companies ranked in the report getting a score of 33, 21 and 11 respectively.
"Technology giants have a real opportunity to use their power and influence to change how we produce and use energy. Google tops the table because it's putting its money where its mouth is by pumping investment into renewable energy", said Greenpeace International IT analyst Gary Cook.
"The IT sector might like to consider itself forward-thinking, but it is keeping far too quiet while the dirty energy industry continues to exert undue influence on both the political process and financial markets," he said.
The rapid expansion of global telecom infrastructure and data centres that power the cloud is driving significant energy demand in many sectors, much of it from dirty sources such as coal and diesel.
While Google ranks high on the Leaderboard due to its political advocacy and sourcing of renewable energy, Japanese telecommunications company Softbank has received the Leaderboard's highest political advocacy score ever for its post-Fukushima Japan, demand for a rapid shift towards renewable energy and away from nuclear power.
Google, Cisco, and Dell all stand out for sourcing over 20 percent renewable energy globally for each company's infrastructures.
Oracle received the lowest ranking overall due to failing to disclose either renewable or dirty energy use.
Overall, while the Greenpeace ranking found a steady increase in the quantity and strength of renewable energy solutions from many companies such as Cisco, IBM, Ericsson and Fujitsu, it also found a significant drop-off in policy advocacy leadership by IT companies.
"The IT industry must use its influence, innovative spirit and technological know-how to overcome the dirty energy companies who are holding on to the status quo, and holding us back from a transition to a renewable energy economy", said Cook. "What we are seeing is a lot of talk from companies about moving toward clean energy, but so far, not much of action".
Apple and Facebook, two of the sector's most influential brands, have not been included in this year's study.
Apple was not included because its efforts do not meet the Leaderboard criteria, said Greenpeace.
---Original News from
http://www.cxotoday.com/story/google-cisco-greenest-it-companies-greenpeace/
More Related News:Cisco, After Google, at Top of Green IT Rankings
To be informed of the latest articles, subscribe: