Cisco Wireless Points for Home, Office and larger Enterprise
"How do I enable the wireless in a Cisco Aironet access point?" "What is the best way to setup a wireless network with several access points to give uninterrupted connectivity?" "Resetting a Cisco wireless AP 350? I found an old Cisco wireless access point (Aironet 350 AP352E2C) and was wondering how I can reset it?"
---From Yahoo Answers
Are you also looking to set up an easily accessible wireless network at home or the office? Indeed, wireless access is a great choice for easy, convenient internet and network access from anywhere you need it. And different products can allow you to extend the wireless range to just your apartment, your office building, or your entire campus. Cisco has a variety of products designed to fit every wireless requirement that you could need.
Further info on wireless access points for home, small business, and large enterprises as follows
Cisco Wireless Access Points for Home---Valet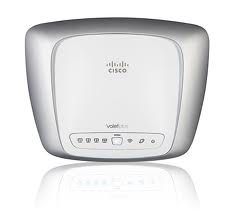 The Valet series is made with the home in mind. Valet products are inexpensive, sleekly designed, and they're very easy to set up. They also function as your home's router, allowing you to connect all computers (wireless or corded) to the internet. With the Valet, you can connect your house's bluetooth or wireless-enabled game systems or other devices with no effort at all. The included Cisco software makes the Valet easy to install and customize on any PC.
Cisco Wireless for the Office---Small Business Access Points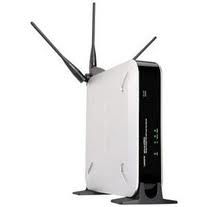 Cisco small business wireless access points, designed with a business owner in mind, allow you to connect farther, faster, and safer than ever before, and the more important is providing a big payoff for small business' dollar.
The extended range of the small business WAP4410N wireless access point allows employees and guests to connect to the internet anywhere within a large range of connectivity. You can connect a variety of wireless devices in seconds to the network, and you do not even need an available outlet to connect the access point to power. These wireless access points support power-over-ethernet devices, so you can install them quickly and easily anywhere you like.

The small business series has advanced security features to protect your network from unauthorized gateways into your network. They also offer support for the fastest speeds possible with their expanded range, ensuring that your wireless users have all the performance they need right at their fingertips.
Wireless Access Points for Larger Enterprises---Aironet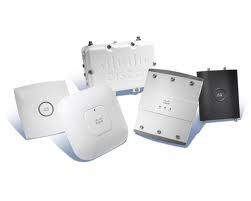 The Aironet series is designed to fit in perfectly with an enterprise environment and provides sleek, rugged, and powerful performance for an extended range of use and easy scalability. The Aironets also support power-over-ethernet, this greatly lessens the difficulty of installation. Its high-capacity performance can handle large amounts of users while still offering security that large operations need to protect their network. They are also built with clean-air technology and an energy-efficient construction that will help your business reduce its carbon footprint.
For supporting a large user base, covering an extended range, and standing up to rugged environments, large businesses or institutional facilities should consider the Aironet series of wireless access points to give them the performance they need.
That's it for this guide to Cisco wireless access points. Whether you are at home or small, medium or larger office, going wireless can greatly increase your productivity and ease of access for all your wireless devices.
To be informed of the latest articles, subscribe: