Cisco Refocuses on Wireless Routers for Wi-Fi and Video
Cisco's home Wi-Fi unit will keep its own brand but stop making devices as it creates a domestic super-router

Cisco Systems' Home Networking Business Unit will keep both its Linksys brand and its place in the parent company as Cisco pares down its business, but the unit is also sharpening its focus.
Linksys has stopped making devices that connect to networks and is strictly focused on the networks themselves, said Brett Wingo, general manager of the business unit, in an interview last week. Like Cisco itself, which discontinued the Flip video camera and the Umi consumer telepresence product earlier this year, the home networking unit is going back to what it's best known for: wireless routers.
However, those routers are taking on a larger role at the center of consumers' use of multimedia, particularly video, Wingo said. Users want to watch video from a variety of sources and on many different devices, but many home networks can't effectively link all those components, he said.
"What consumers want is, they want this problem solved," Wingo said.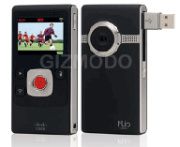 Linksys routers are designed to deliver the best quality possible by detecting all the devices connected to a home wireless network, determining what their capabilities are for playing different types of content, and making sure the network is secure. The routers also can tell where the wireless signal is strong enough to deliver what's desired, Wingo said.
But Cisco wants those routers to take on an even bigger role, serving as the main meeting place between the home network and the Internet or service-provider network. Rather than have carrier gateway boxes, Internet-connected thermostats, smart TVs and other devices all linking to the outside world on their own, consumers can have one box that handles many connectivity functions.
Routers are "sitting idle and not doing things a lot of the time, and you can have them do more and you can run more services on them," Wingo said. "The hardware that's capable of moving video around the house or displaying software onto a screen ... those types of things can be done in the router in a lot of cases."
Through industry standards, Cisco plans to make its routers into hubs for devices from all vendors, so consumers aren't locked into just buying Linksys, he said.
Cisco has a strong faith in IEEE 802.11n wireless to deliver video around a home. In fact, it expects wireless to win out over all other types of home networks, partly because so many consumer electronics devices are equipped with wireless technologies. However, Linksys routers do include provisions for incorporating wired technologies such as powerline and coaxial cable.
What allows Cisco to become the center of home networks is the company's expertise in video across service provider, enterprise and home networks, Wingo said. The engineering teams at Linksys and Cisco's enterprise businesses now pass ideas back and forth, he said. It brings intelligence from that experience into the software in Linksys wireless routers, which are more than just routers or access points but video processing devices that can do part of the work of delivering video appropriately to TVs, tablets and other devices, Wingo said.
Some of these intelligent routers will be delivered and managed by service providers. But part of Cisco's strategy involves changing the way consumers buy home networking gear in stores. Routers and other gear are often sold on price, and consumers end up with networks and consumer electronics that don't work well together, Wingo said. The problems can be complex, involving wireless bandwidth, processor performance and broadband speed, but failures often just end in frustration.
Cisco thinks it can solve consumers' problems in one trip to the store and simultaneously rise above the price wars. It won't do this by building the Linksys or Cisco equivalent of Apple stores, but will instead train sales staff at retailers such as Best Buy, Wingo said. Sales representatives should start asking about a shopper's home network as soon as they start shopping for anything that might need the network, such as a game console, he said.
It shouldn't be too hard for Cisco to make its Linksys routers into the central device in a home network, even with multiple vendors' equipment, said Parks Associates analyst Kurt Scherf. But the key to doing so will be selling them as gateways through service providers, he said.
"Consumers are much more happy to allow their service providers to be the IT manager," Scherf said. "You will still buy products off the shelf and connect them to a home network, but gateways will be doing the managing and monitoring."
Scherf applauded Cisco's strategy of helping train retailers to sell networks and networked products, which he said was a key to the success of Linksys before it was acquired by Cisco in 2003.
But he wasn't so quick to dismiss wired networks in homes, citing the wide variety of types of homes and infrastructure around the world. "I don't think you can say that one networking technology is going to win," Scherf said.
Notes: More news and info about Cisco, Internet, Networking and IT, etc., you can visit http://blog.router-switch.com/
To be informed of the latest articles, subscribe: