Cisco Is Just Too Boring
There comes a point in the life of most companies when they realize that no matter what they do it will never be enough to excite investors. This is a reality with which network giant Cisco must deal. Because despite recently logging its seventh consecutive earnings beat, the reaction from Wall Street resembled that of a big yawn. And I'm beginning to wonder if the company will be ever be able to overcome the dullness that have become synonymous with mature companies of its stature such as Microsoft, Intel and to a lesser extent Oracle . While investors want to believe in Cisco again, I worry that absent something to reinvigorate its growth prospects, Cisco may soon become yet another has-been fighting just to maintain its tech status.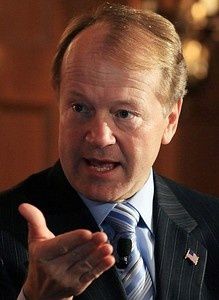 It's hard to find fault in what Cisco has been able to do. This is despite Wall Street's reaction that what has been one of the most consistent performers on the market. But growth has not been something that the company has been able to produce in sufficient quantities. Nevertheless, in a market ravaged by poor enterprise IT spending, beating earnings estimates for seven consecutive quarters is nothing short of remarkable – including getting fiscal 2013 started on the right foot. But is it good enough?
Q1 Growth Continues To Be Decent, But…
For the period ending in October, Cisco reported $2.6 billion in net income, or 48 cents per share on revenues of $11.9 billion – beating analysts' estimates on both the top and bottom lines. However, aside from exceeding estimates, it was what the numbers represented that speaks to the overall direction of the company, which included 11% profit growth and revenues that climbed 6%. But investors shrugged these off.
Also, it didn't seem to matter that the company performed well in terms of profitability, including gross margins that improved slightly from the previous quarter, while also arriving better than expectations. Similarly, Cisco's operating income surged 20% – helped by cost cutting and management attention towards streamlining the company's operations.
On the other hand, that the company's core routing and switching business continue to struggle while its services business grew 12% left investors with mixed feelings about what the company has really become – particularly with respect to the competition. Cisco is now seen as "too big" while rivals such as F5 and Juniper are seen as younger and more nimble – except, they're facing their own set of growth challenges as well.
What's more, despite Cisco's perceived lack of dexterity, the company still enjoys 60% of the routing and switching market – this is despite the weak demand that segment continues to face. However, to appease investors, the company must figure out ways to maximize its enterprise dominance while also looking for growth opportunities outside of its core competency. Although the company's recent string of acquisitions have not panned out too well, I think it is time for the company to open its wallet and give it another go.
Buying Time by Spending
Cisco will be the first to admit that it has not spent its cash particularly well. In fact the company has spent most of the past two years recovering from past shopping sprees that produced little to no returns on the company's investments. But nevertheless, buying a company such as NetApp or perhaps newcomer Palo Alto Networks make too much sense for Cisco to ignore – particularly the latter.
For Palo Alto, although it's a young company, it was able to produce 90% year-over-year revenue growth, which was also good enough to grow 15% sequentially. I will concede that Palo Alto is in the early stages of its business, but Cisco cannot ignore the opportunities that an acquisition might bring, especially in the areas of security. What's more, unless the company acts quickly Cisco may find itself competing with Palo Alto as it becomes an entity of rivals like Dell, Hewlett-Packard or perhaps even Riverbed.
Bottom Line
Cisco's stock is cheap by many standards. Although the company's fundamentals are strong, including a cash hoard of almost $50 billion, it seems that it is going to take more than beating estimates each quarter to get investors excited about its prospects. It is time that the company does something radical – it needs to buy something. I think NetApp's strong storage market as well as Palo Alto's strong growth spurt might be enough to add a little color to Cisco's stock chart, which continues to suffer from a significant case of boredom.
---Original Review from http://www.forbes.com/sites/richardsaintvilus/2012/11/20/cisco-is-just-too-boring/
More CISCO NEWS & REVIEWS
Cisco Purchases Cloupia to Control Freak Clouds
Cisco to Acquire Meraki for $1.2 Billion
To be informed of the latest articles, subscribe: