Cisco: Huge Challenges Lie Ahead In 2012
Over the last several years, the technology industry has been facing a number of different challenges. This is because the sector has experienced tremendous amounts of growth that were related to the evolution of the Internet. At the same time many different consumer devices (i.e. smartphones, tablets and readers) have given everyone the power to access the latest information on the go. This has caused a number of firms to experience rapid increases in their growth rates and earnings per share.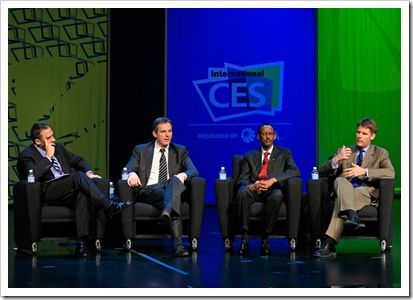 In the case of Cisco Systems (CSCO), it has been realizing similar trends. As it has been supporting the expansion of the internet through the various routers/switches it is selling and the IT security solutions it offers. This has helped the firm to experience above average rates of growth of 10.9% in revenues and 26.6% in growth from 2009 to 2010, and remains a proverbial cash cow.
The problem is that the company has lost its focus by going into ventures that are not considered to be profitable and it has seen declining demand from its core customers. This is a common trend that occurs in some of the strongest industries (at some point in time). As this is measured through the S Curve, which states that customer needs will start to slow after periods of rapid growth. The reason why is due to the fact that the industry was able to effectively address them over the course of many years. Under this approach is when a firm will enter a period of flat to negative declines in their earnings. The reason why is because management will believe that these kinds of increases will continue on a regular basis. This is when the company will refocus its efforts in order to improve its overall bottom line numbers. As a result, Cisco has been going through a similar situation by trying to redefine itself in areas that are seeing declining customer demand.
A Tale of Two Viewpoints on Cisco
If investors are listening to Wall Street analysts, it appears as if the company has been able to make the adjustments to the changes that have taken place. Evidence of this can be seen by looking at the total number of analysts that are optimistic on the stock, with 36 rating the company as a strong buy or buy. While the total number of analysts that are bearish or neutral on the company is 20. This is important, because it shows how the majority of analysts are overly optimistic on the stock. As a result this could be an indication that the majority of successful investors have already purchased the company and may be in the process of taking their profits.
Moreover, the mainstream press is continuing to claim that Cisco is on the verge of taking advantage of new changes that are occurring in the way everyone is storing and retrieving information through cloud computing. This is when large amounts of data are stored on mainframe computers at remote locations versus having everyone place them in their devices. A good example of this can be seen in an article in Forbes:
Cisco Systems recently released a new cloud-based service, OnPlus, that helps its small-business partners provide network assessment, management and advisory services to their customers more easily. One of the major features of the new offering is that it allows value-added resellers (VARs) the ability to provide remote visibility of a customer's network and attached devices. Cisco primarily competes with other network equipment and service providers like Juniper Network and Lucent Alcatel. We currently have a $21.21 price estimate for Cisco about 15% above the market price.
This is significant because it is showing how the mainstream press is taking the same kind of views as different analysts. Once this occurs, the odds increase that the company could be facing a number of different challenges when it comes to its earnings and future growth expectations.
This is the point that there could be some kind of negative surprise (which may cause the analysts to downgrade the stock) leading to a major reversal in prices. From a contrarian point of view, this is troubling as the current price is a reflection of these positive expectations. This increases the chances that the company could miss future earnings and revenue estimates.
Chambers Speaks Out
Despite the positive sentiment that is associated with the company, CEO John Chambers has said the firm is facing challenges associated with the culture inside the organization and the negative backlash from unsuccessful business ventures. Chambers commented that the firm is facing a number of issues going forward:
It is aspects of our operational execution that are not very strong . We have been slow to make decisions, we have had surprises where we should not, and we have lost the accountability that has been a hallmark of our ability to execute consistently for our customers and our shareholders. That is unacceptable. Today we face a simple truth: we have disappointed our investors and we have confused our employees. Bottom line, we have lost some of the credibility that is foundational to Cisco's success – and we must earn it back. Our market is in transition, and our company is in transition. And the time is right to define this transition for ourselves and our industry. I understand this. It's time for focus.
These comments are important, because they show Cisco is facing challenges from within. This means that the positive sentiments from analysts and the news media are nothing more than hype. Until the company is able to effectively focus on these issues. There will be continuing pressure on the stock. Over the course of time this means that earnings and revenues could come in below what many analyst are expecting. This raises the possibility for some kind of sell-off to occur.
Clearly Cisco Systems is facing a number of challenges when it comes to its operating environment and maintaining continuing growth. To be successful, the company will need to change from within, which will be time consuming and difficult. This means that the analysts' estimates and positive news articles promoting the stock are ignoring these key factors. Once this occurs, the odds increase that Cisco could have some kind of negative earnings surprise.
To be informed of the latest articles, subscribe: