Cisco Celebrates Ongoing Role in Australian National Broadband Network Build
September 25, 2012, Cisco announced that it has been selected by NBN Co to provide equipment for its national data connectivity network. Established by the Australian federal government, NBN Co will design, build and operate Australia's wholesale-only, high-speed broadband network, the National Broadband Network (NBN).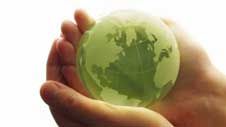 After a competitive tender, Cisco was awarded the contract to supply Multi-Protocol Layer Switching on Cisco routers and firewalls to support NBN Co's National Connectivity Network (NCN) in a deal estimated to be worth up to $38 million over five years. The Cisco intelligent network technology will be deployed in NBN Co's depot, aggregation nodes and other key locations and will support the Operations Support System (OSS) and Business Support System (BSS) platforms, signalling and timing.
In particular, the NCN will play a key role in activating and assuring services as homes and businesses across Australia connect onto the NBN. Cisco will commence work on the five-year project immediately.
NBN Co's executive general manager of Network Architecture and Technology, Tony Cross, said: "We are pleased to extend our relationship with Cisco as a supplier of data centre infrastructure to include the supply of a high-performing, highly secure network foundation composed of switches, routers and firewalls to support our NCN."
"This equipment will enable communication between NBN Co's centralised operational staff and IT systems with the fibre, fixed wireless and satellite equipment situated at various locations across Australia. The remote control of this equipment, via the NCN, will allow new services to be activated and faults to be diagnosed and repaired quickly and efficiently across Australia," said Cross.
The win formally expands Cisco's role in the development of the NBN. In late 2010, a consortium led by Cisco was awarded the contract to provide NBN Co with a data centre platform. Together with its technology partners EMC and VMware, Cisco was commissioned to build a scalable platform to run essential applications, including network management, inventory management, customer care, billing, service provisioning and fulfilment systems, as well as a web portal to support customer self-service and the corporate website.
Sam Gerner, director of Service Provider and Cloud for Cisco Australia and New Zealand, said, "We are very pleased with the success of the data centre deployment at NBN Co to date. This has been an important project for both organisations and has enabled industry-leading data centre capabilities for NBN Co's significant scale and flexibility requirements. We are thrilled to be selected as preferred partner in the building of the NCN and we look forward to continuing our involvement with NBN Co on this exciting journey."
---Original Press Release from Cisco's newsroom
More Cisco News and Info you can visit: Blog.router-switch.com
News, tutorials, tips, info & thoughts on Developments in the Cisco, Cisco network, IT, Software & Network Hardware Industry
More Detailed Cisco News:
Cisco Intros Cisco Nexus 3548 for High Performance Data Center Environments
Cisco, VMware Doing Further on Next-gen Cloud Infrastructure
To be informed of the latest articles, subscribe: