Cisco Announces Intent to Data Analysis Software Provider Truviso
Cisco announced that it plans to acquire network analytics company Truviso for an undisclosed amount, in an effort to help users hone operational efficiencies. (Based in Foster City, Calif., Truviso provides scalable, real-time network data analysis and reporting software.)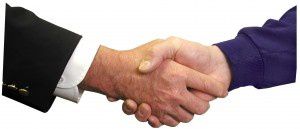 "With the growth of end-user devices and applications, and in turn the proliferation of large amounts of network data, service providers and enterprise customers are looking for ways to better understand usage and differentiate their service offerings," Hilton Romanski, vice-president and head of corporate business development at Cisco. "Truviso's continuous query technology allows companies to get detailed information and visibility of network use and services in real-time, with its analyse-first, store-later capability."
Truviso's software analytics further strengthens Cisco's network management platform, Cisco Prime, with the core technology to gather and analyze streaming data.
"Customers want to be able to tap into and better analyze the enormous volume of data traversing their networks to identify ways to enhance services and generate new revenue opportunities," said Jamie Lerner, vice president and general manager, Cisco Network Management Technology Group. "Embedding Truviso's real time business intelligence into the network will help customers unlock these capabilities at the speed of the network."
The Truviso acquisition reinforces Cisco's commitment to delivering intelligent networks and supports its five foundational priorities -- core, data center, virtualization, collaboration, and video -- with differentiated analytics technology. The Truviso team will be integrated into the Cisco Network Management Technology Group.
Specific financial terms of the transaction are undisclosed. The acquisition of Truviso is subject to various standard closing conditions and is expected to be complete in the fourth quarter of Cisco's fiscal year 2012.
More Cisco News:
Cisco Launches New Industrial Switches-Cisco IE 2000 Series
Cisco Partners to be Invited to Cisco's Cloud Party
Share this post
To be informed of the latest articles, subscribe: