Cisco 6500 Series: Retired Veteran or Re-discovered Super Soldier?
Why Cisco 6500 Series is here to stay?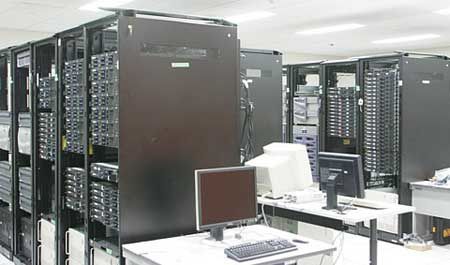 Tried and true isn't a descriptor awarded lightly. It's earned only after emerging battle-hardened from the front lines. It doesn't matter if you're the only survivor of the super-soldier program, or the flagship switch in the armada that is Cisco - history speaks for itself. For just a moment let's take a quick look at that history.
The Cisco 6500 was debuted in 1999 at the end of a decade that brought us legends such as Pogs, Street Fighter 2, and the Macarena. Even the popularity of the internet was only beginning to catch on.
We began with the Supervisor 1 and its 32gb switch fabric. Next, we graduated to the Supervisor 2 still at 32gb but with the ability to go to 256gb with the switch fabric module. Then we got the Supervisor 720. The 720 introduced 720gb switch fabrics, and then eventually the VSS (virtual switching system) which expanded even further to an upwards of 1.4Tbps!
Now, Cisco has debuted the Supervisor 2T which grows the upwards limits to 2Tbps, and doubles the per slot bandwidth from 40gb to 80gb!
In addition to the newer supervisor engines, the chassis has also evolved. Now with the E series chassis, the Cisco Catalyst 6500 is capable of supporting the larger wattage power supplies and the newer supervisors and line cards. While it looks the same, these subtle differences help push the platform into the next generation.
What does that mean for the future of the Cisco 6500 platform?
Well with the announcement of new non-blocking 10gb cards and mention of 40gb support coming, it means that the Cisco 6500 series is here to stay. Some are saying it's here to stay for another 10 years. Bold words from an already aging platform. However, I'm reminded of the old adage "if it ain't broke, don't fix it." The Cisco 6500 switch was built around the idea of expandability, and dependability. It has proven itself time and again in both arenas.
So what does this mean for people who purchase pre-owned network hardware or are interested in the Catalyst 6500 switches? It means that purchasing a Cisco 6500 is an investment, and a wise one at that.
For people that already have the platform? They can continue to grow as needed, and as their companies and organizations grow. A recent Network World article mentioned that Cisco says it has 25,000 customers for the Catalyst 6500 and 700,000 chassis installed worldwide. That same article quoted John McCool, senior vice president and general management of Cisco's core technology group, saying: "We'd be silly to walk away from that installed base and loyal set of customers."
Knowing that Cisco is only continuing to develop for the 6500 platform is peace of mind that your budget dollars were spent well. In addition, new cards and expansions mean price drops and pre-owned market availability on current cards like the Supervisor 720′s and 6700 series line cards in the not too distant future.
Cisco engineers like me are ready and willing to help you talk through your 6500 growth, and the needs and requirements that come along with it. We can help you navigate the sometimes slippery slope of your network hardware upgrades and save you time and money along the way. We'd be happy to chat more in depth on the topic!
All things considered, the best just keeps getting better. The Cisco 6500 is here to stay and no one should feel bad about having this shield-slinging super-hero anywhere in their network. After all, it takes a veteran to show the new guys the ropes.
Comments from some Cisco fans:
It still has its uses, but IMHO the highly oversubscribed, high latency networking architectures of the past won't make sense in the modern Data Center even at the access layer. Even looking at newer Cisco products like the 5548, let alone even higher density products from companies like Force10, Juniper, Brocade and Arista, which have substantially higher densities, substantially lower cost per port, substantially better performance across the board. Not to mention they all use a tiny fraction of the power and space and emit a tiny fraction of the heat.
Art Fewell: Cisco 6500 iEven re-purposing this box in the campus has limited utility because of the power, space and heating requirements. Given that the price of 10gig is coming down drastically (on other platforms) and most campus access switches come with 10gig uplinks, so many enterprises are upgrading their campus cores to support higher densities of 10gig. Other platforms can support 64 10gig ports in 1 rack unit with again a small fraction of the overhead costs. These newer platforms have such a lower cost basis that even used 6500's are substantially more expensive. Even keeping an existing 6500 is often much more in overhead costs than purchasing newer higher density equipment.
Jason: Cisco 6500 is like the C-130 of the network devices. It does the heavy lifting of being the core router or switch of any enterprise or simply aggregating multiple devices on the edge of network. I think the reason it will go on for another decade, are the service modules, like ACE, NAM, VPN, FWSM, AIP etc... I think without these modules, having a 6500 in a SMB, would have been over kill.... The idea of integrating modules in 6500 is the main life saver of this legendary network ANVIL.
Ali_A: I have been working with C6500 since 2000 .great product with great features. You can do whatever you want with the switch .it can be your Service Chassis switch, Campus, Core , … . I always love them and happy to hear that Cisco have plan to support them (maybe) for another decade. The C6500 show its stability and versatility it the battlefield.i still have C6500+SUP-2 with FWSM installed as datacenter service chassis with no problem and constant software update (SUP-2 lasted software update was 2010 even the device is EOS) take the product survived longer. Also the great blue-print, Deign guide , Cisco-SAFE for C6500 make everything straight when you want to deployment the switch in a scenario , more easier without the risk of wrong deployment or down-time.
To be informed of the latest articles, subscribe: