Best Cisco CCNA Books for Your CCNA Study
January 8 2013 , Written by Cisco & Cisco Router, Network Switch Published on #Cisco Certification - CCNA - CCNP - CCIE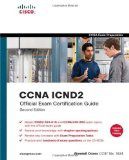 Well the first book we would have to recommend would be non-other than the Cisco Press Official CCNA Certification Library which includes the ICND1 and ICND2 Official certification guides. This is a must have for every candidate that is perusing the CCNA and it is highly recommended that every candidate reads these books prior to attempting to do any labs provided by the Free CCNA Workbook.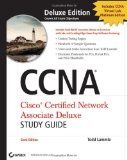 When I started getting into Cisco Networking back in 2004, one of the books I read at the time was Tom Lammel's CCNA book, this guy writes his books in such a way that they are easy to understand and less confusing than that of the Cisco Press Official Certification Library. Detailed explanations and an easy to follow page structure.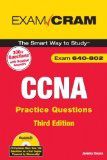 If you are looking for CCNA practice exam questions than look no further. This book written by none other than the legendary Jeremy Cioara. This book is all about practice questions. Hundreds of questions with answers and explanations. Highly recommended to test your knowledge and readiness for the CCNA Exam.
More Related Reading:
Core Topics Covered on the CCNA Exam
Best Path for Getting Your CCNA Certification
To be informed of the latest articles, subscribe: