Cisco Nexus 5500 and Nexus 5600 Licensing Options
Different types of licenses are required for the Nexus 5500 and Nexus 5600.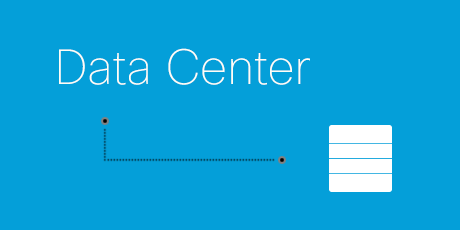 Table 1-15 describes each license and the features it enables.
Table 1-15 Nexus 5500 Product Licensing
Feature License

Product ID

Features

FabricPath Services Package

N5548-EL1-SSK9

FabricPath

ENHANCED_LAYER2_PKG

N5596-EL1-SSK9
N5671-EL1-SSK9
N56128-EL1-SSK9

FCoE NPV Package
FCOE_NPV_PKG

N5548-FNPV-SSK9
N5596-FNPV-SSK9
N56-FNPV-SSK9

FCoE NPV

Layer 3 Base Services Package
LAN_BASE_SERVICES_PKG 15

N55-BAS1K9
N56-BAS1K9

Unlimited static routes and maximum of 256 dynamic routes:

Static routes

RIPv2

OSPFv2 and OSPFv3

EIGRP

HSRP

VRRP

IGMP v2/v3

PIMv2 (sparse mode)

Routed ACL

NAT

MSDP

Static routes

RIPv2

OSPFv2 and OSPFv3

Layer 3 Enterprise Services Package
LAN_ENTERPRISE_SERVICES_ PKG 1819

N55-LAN1K9
N56-LAN1K9

N55-LAN1K9 includes the following features in addition to the ones under N55-BAS1K9 license:
BGP

VRF Lite

PBR

PIMv2 (all modes)


L3 IS-IS

Storage Protocols Services Package

N55-8P-SSK9

Native Fibre Channel

FC_FEATURES_PKG
ENTERPRISE_PKG

N55-48P-SSK9
N56-16p-SSK9
N5671-72P-SSK9
N56128-128P-SSK9
N55-8P-SSK9

FCoE

NPV

FC Port Security

Fabric Binding


Fibre Channel Security Protocol
(FC-SP) authentication

VM-FEX Package

N55-VMFEXK9

VM-FEX
NOTE: To manage the Nexus 5500 and Nexus 5600, two types of licenses are needed: the DCNM LAN and DCNM SAN. Each is a separate license.
More Notes:
Nexus switches have a grace period, which is the amount of time the features in a license package can continue functioning without a license.
Enabling a licensed feature that does not have a license key starts a counter on the grace period. You then have 120 days to install the appropriate license keys, disable the use of that feature, or disable the grace period feature.
If at the end of the 120-day grace period the device does not have a valid license key for the feature, the Cisco NX-OS software automatically disables the feature and removes the configuration from the device. There is also an evaluation license, which is a temporary license. Evaluation licenses are time bound (valid for a specified number of days) and are tied to a host ID (device serial number).
More info from http://www.ciscopress.com/articles/article.asp?p=2762085&seqNum=2
More Related
Cisco Nexus 5500 and Nexus 5600-Model Features
Cisco Nexus 7000 and Nexus 7700 Modular Switches, the Main Chassis
Cisco's Data Center Architecture
Cisco Nexus 7000 and Nexus 7700 Series Power Supply Options
Cisco Nexus 7000 and Nexus 7700 Supervisor Module
Cisco Nexus 7000 and Nexus 7700 Licensing
To be informed of the latest articles, subscribe: