Cisco Business Edition 4000 Makes Your Communications More Simple
easy-to-use? cloud-managed? Yes, ideal for small to midsize businesses and supports up to 200 phones, the BE4000, simple, cloud-managed office communications, can help reduce your communications costs and is easy to set up and manage.
Cisco Business Edition 4000, this modern, cloud-managed IP phone system is optimized for small and midsize businesses with up to 200 phones.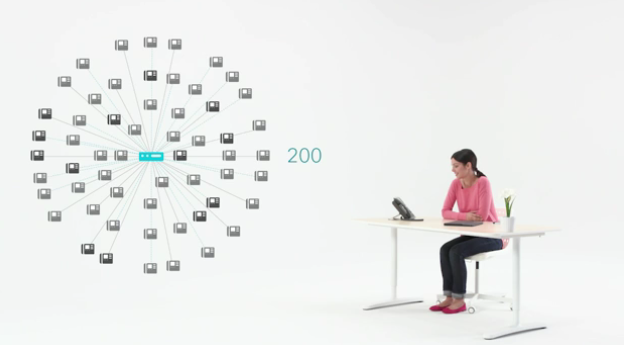 Features
Support for the latest IP phones
Choose the right phone for the right situation. Business Edition 4000 supports a wide range of the latest Cisco IP Phone 7800 Series and 8800 Series phones.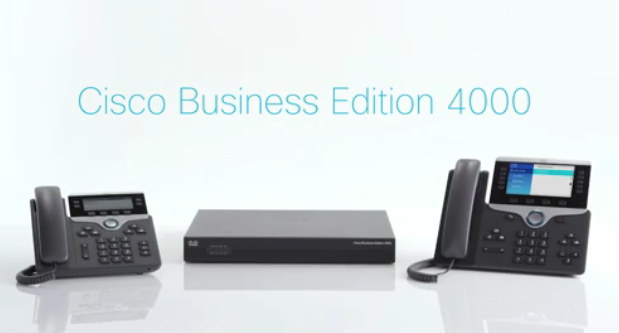 Essential calling features
Never miss a call with Business Edition 4000. Make, receive, park, hold, and transfer calls. Access your voicemail. Create hunt groups. Join audio conferences. Route calls effectively with an auto-attendant.
Easy cloud management
Customized views for partners, IT administrators, and end-users give easy access to the key information you need. Intuitive menus make it simple to add new users and phones, turn on calling features, and set your personal preferences.
Security and privacy
All your system data is encrypted, and the Business Edition Management portal supports multi-tenancy, with the two-factor authentication required for admin login.
Investment protection
At the end of your plan, simply renew your Business Edition 4000 subscription. Or migrate to a complete Cisco Spark plan. Enhance return on your initial investment by reusing your Cisco IP phones.
How to deploy Business Edition 4000?
Talk with a Cisco partner to learn more and choose the best options for you.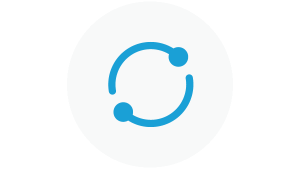 Our one-, three-, or five-year, pre-paid term-based licensing plans make investment planning easy.
Add your hardware
Choose the phone and interface card you need to connect to the public switched telephone network (PSTN).
Preconfigure your solution
Your Cisco partner preconfigures your dial plan and calling features prior to shipment using our cloud-hosted management portal.
Deploy in less than a day
Your system automatically gets its configuration from the cloud and our partner completes the install.
More Related
Cisco Business Edition 4000 End User Guide for Cisco IP Phone 8800 Series
How You Benefit from Cisco Business Edition 6000
IP Phone 8861 vs. IP Phone 8851 vs. IP Phone 8841
What's New on Cisco IP Phone 8800 Series
Introducing the New Cisco Wireless IP Phone 8821-EX
To be informed of the latest articles, subscribe: