Cisco Aironet 1850 Series Access Points-Gigabit Wi-Fi Has Fully Arrived
Designed for small and medium-sized networks, the1850 Series delivers the performance you need for the ongoing proliferation of Wave 2 (the latest Wi-Fi technology you should try) as well as support for older Wi-Fi devices.
With 802.11ac Wave 2, the Aironet 1850 Series provides a data rate of up to 1.7 Gbps on the 5-GHz radio, more than triple the rates offered by today's high-end 802.11n access points. It also enables a total aggregate dual-radio data rate of 2.0 Gbps, providing the necessary foundation for enterprise and service provider networks to stay ahead of the performance and bandwidth expectations and needs of their wireless users.
Gigabit Wi-Fi Has Fully Arrived with the Aironet 1850 Series Access Points
How It Works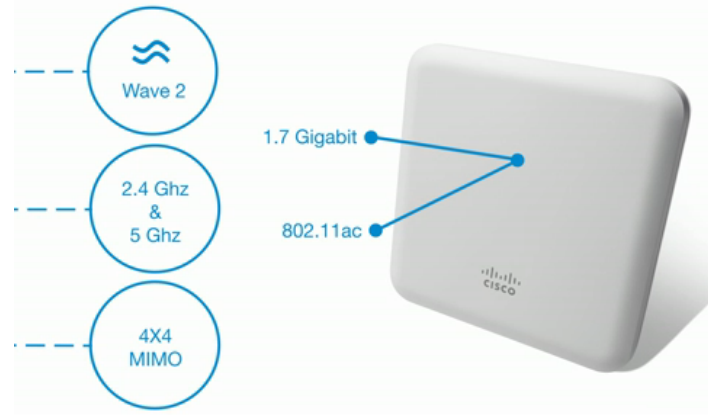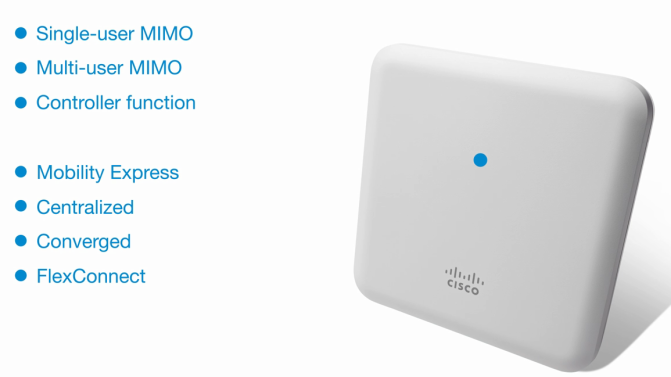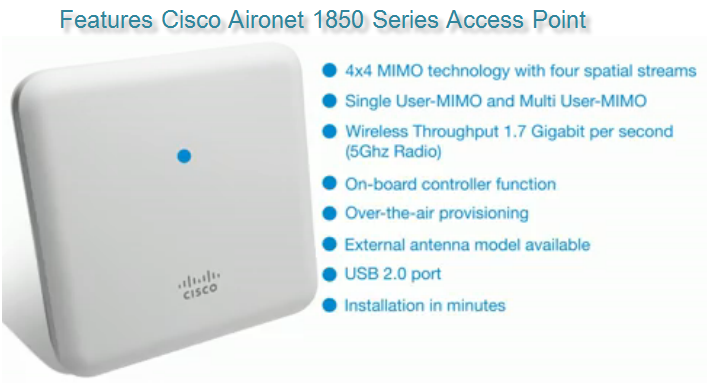 Compare 1850 Series Models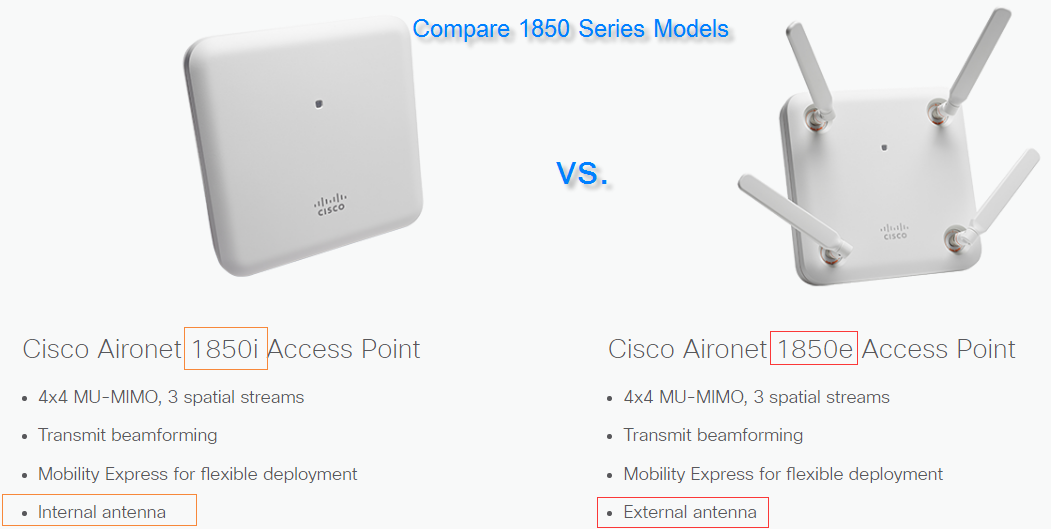 More Related:
NEW Cisco Aironet 1850 Series Access Points Focus on Wave 2 Wifi
New Cisco Aironet 1830 Series APs-Gigabit Wi-Fi Has Fully Arrived
Share this post