Cisco VoIP and Video Phones to Meet a Range of Needs
Do you have an "easy to use" Cisco IP Phone, such as Cisco IP Phone 8800 Series? Cisco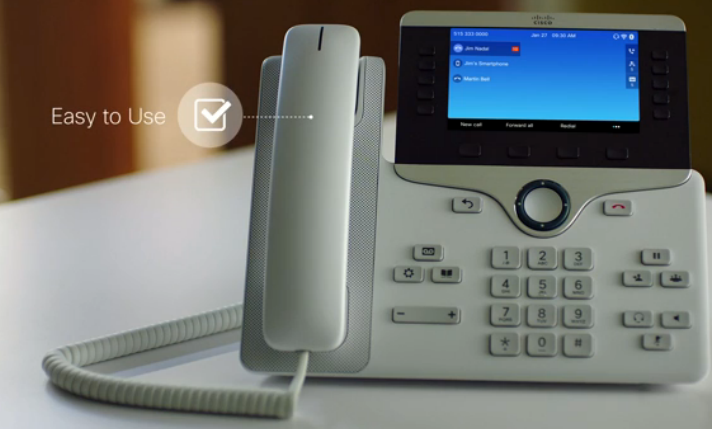 always adds new IP Phones-the cost-effective IP communications to replace traditional phones. What are they? There are 4 main types of VoIP and Video Phones to meet your business needs.
The four series include:
Unified SIP Phone 3900 Series
Unified IP Phone 6900 Series
Cisco IP Phone 7800 Series
Cisco IP Phone 8800 Series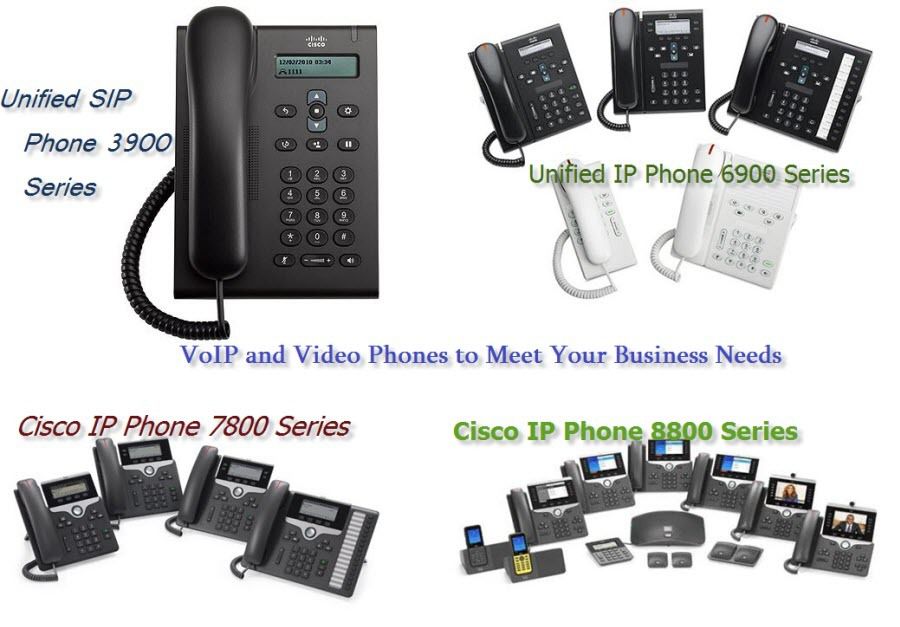 In today's business environment, your organization must meet the needs of a wide range of endpoint users with different communication styles and distinct workspaces. Some users want to communicate through their desk phones. Others prefer wireless devices. Still others lean toward soft clients.
The portfolio of Cisco IP phones includes user-friendly, full-featured IP phones to meet the needs of your entire organization, in areas ranging from:
The company lobby to the desks of your busiest managers
The manufacturing floor to the executive suite
The home office to the branch location and corporate offices, both small and large
Many Cisco IP Phones in the portfolio deliver new modes of collaboration, such as integrated HD voice, video, web conferencing, USB peripherals for extensibility and Bluetooth.
The portfolio includes:
Single- and Multi-Line VoIP Phones
These support a range of communication needs, from low-use to the most active-use environments
Basic to Full-Featured IP Phones
Our phones use Cisco Collaboration Solutions to cost-effectively meet your corporate objectives and boost profits.
HD Video Communications (Select Models)
See how this helps you reduce your travel costs and speed decision-making
Applications from Cisco Developer Partners
Enjoy a more personalized and productive IP phone experience with an array of business applications.
Your Choice of Deployment Options
Support for on-premises, from the cloud, or use a hybrid deployment of the two, based on your business needs
Centralized Management
Simplify administration with remote access. On some models, employees can register and activate phones themselves.
More Topics here:
What's New on Cisco IP Phone 8800 Series
Updated: Cisco IP Phone 7800 Series
Cisco Unified IP Phones 9900, Transform How You Collaborate
To be informed of the latest articles, subscribe: