Cisco's IoT Part-Cisco Mobile IP Gateway 2450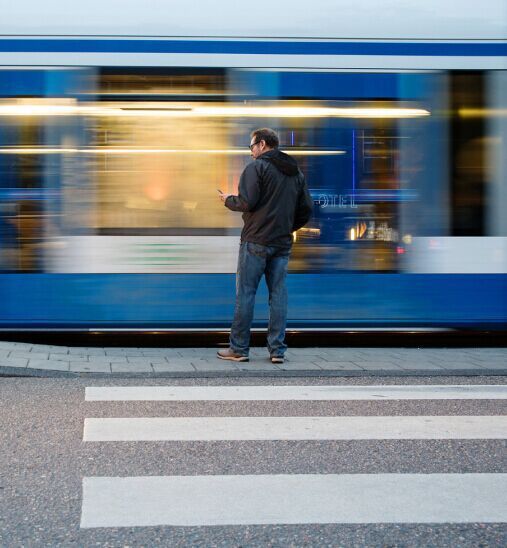 The MIG-2450 is a gateway specifically designed for transportation solutions in environments such as buses, trains and planes.
Now, Cisco is focusing on the Internet of Things and delivering more than a dozen new IoT-focused products and a handful of services for channel partners. IoT can do many things for industries.
The IoT is transforming the mass transportation industry. With smart, connected devices, transit companies can monitor hundreds of details about vehicles, tracks, environmental conditions, and much more. IoT technology can also help businesses deliver the value-add services passengers are beginning to expect, such as onboard Wi-Fi.
The challenge for today's transportation companies is to find secure, efficient ways to put this IoT technology to work. Connecting devices and endpoints across a complex, wide-ranging transportation network can take a lot of time and resources.
Cisco designed the Cisco Mobile IP Gateway 2450 to help simplify these tasks.
The MIG-2450 is a mobile connectivity gateway that delivers high availability communications between central offices, trackside operators, and transit vehicles by integrating GPS, Ethernet, Wi-Fi, and mobile broadband modems.
The MIG-2450 helps you comply with safety and interoperability regulations. It also gives you a way to collect and analyze data without the need for yet another piece of hardware to fit onboard a vehicle. And its modular design provides powerful connectivity for the services and applications that enhance the transportation experience for passengers and workers alike.
Benefits
• Automate and improve communication between the back office and transit vehicles.
• Boost efficiency and simplify decision making with visibility into vehicles, workers, and security system statuses.
• Enhance the user experience with new, value-added Wi-Fi services for passengers.
• Improve safety for passengers and employees with telematics, driver performance monitoring, and systems analytics applications.
• Reduce operational costs by automating systems management and streamlining PTC compliance for safety and speed enforcement.
Built for a Wide Range of Use Cases
The Cisco Mobile IP Gateway 2450 helps make your transportation operations more efficient, cleaner, and safer. And less costly to run.
With this critical component in your network infrastructure, you can:
• Provide high-performance passenger Wi-Fi
• Implement and manage onboard information systems
• Make transportation safer with wireless surveillance
• Comply more easily with safety and speed regulations
• Remotely monitor and manage mobile assets
• Monitor driver and vehicle performance in real time
• Run systems analytics applications
Offering Options for the Way You Do Business
The MIG-2450 delivers the following features:
• Hardened, scalable industrial system with a compact form factor, wide operating temperature range, fanless operation, and compliance with AAR Standard S-9401 and EN-50155
• Centralized management to allow operators to remotely monitor, control, and perform diagnostics
• Support for up to 4 Type-1 or 10 Type-2 interface cards for extensible connectivity
• Robust connectivity with support for quality of service (QoS), dynamic roaming, multilink load balancing and failover, and link monitoring
• Durable security through Internet Protocol Security (IPsec), Secure Shell (SSH), AES encryption, and datagram transport layer security (DTLS)
Info from http://www.cisco.com/c/dam/en/us/products/collateral/se/internet-of-things/at-a-glance-c45-735028.pdf
More new IoT-related products announced from Cisco (15 in total) include:
IE5000 purpose-built switch designed for manufacturing and cities.
IW3702 wireless access point for mass transit systems and city-wide wi-fi deployments.
IR 809 and IR 829 series of industrial routers with wi-fi and 4G/LTE connectivity for transportation organizations.
4G/LTE modules for CGR 1000 for utility companies, 5921 Embedded Services Routers for industrial networking in remote locations.
360° 5MP & 720p IP cameras for situational awareness. They're also outfitted with audio and digital sensors.
Physical security analytics applications that connect to the IP cameras.
Fog computing data services for the creation of policies that can monitor and then take action on data that flows through an IoT environment.
IoT Field Network Director for monitoring and customizing IoT network infrastructure.
Fog Director for centrally management apps that run at the network's edge.
More Related
Cisco's IoT Part-The Cisco 829 Industrial Integrated Services Routers
To be informed of the latest articles, subscribe: